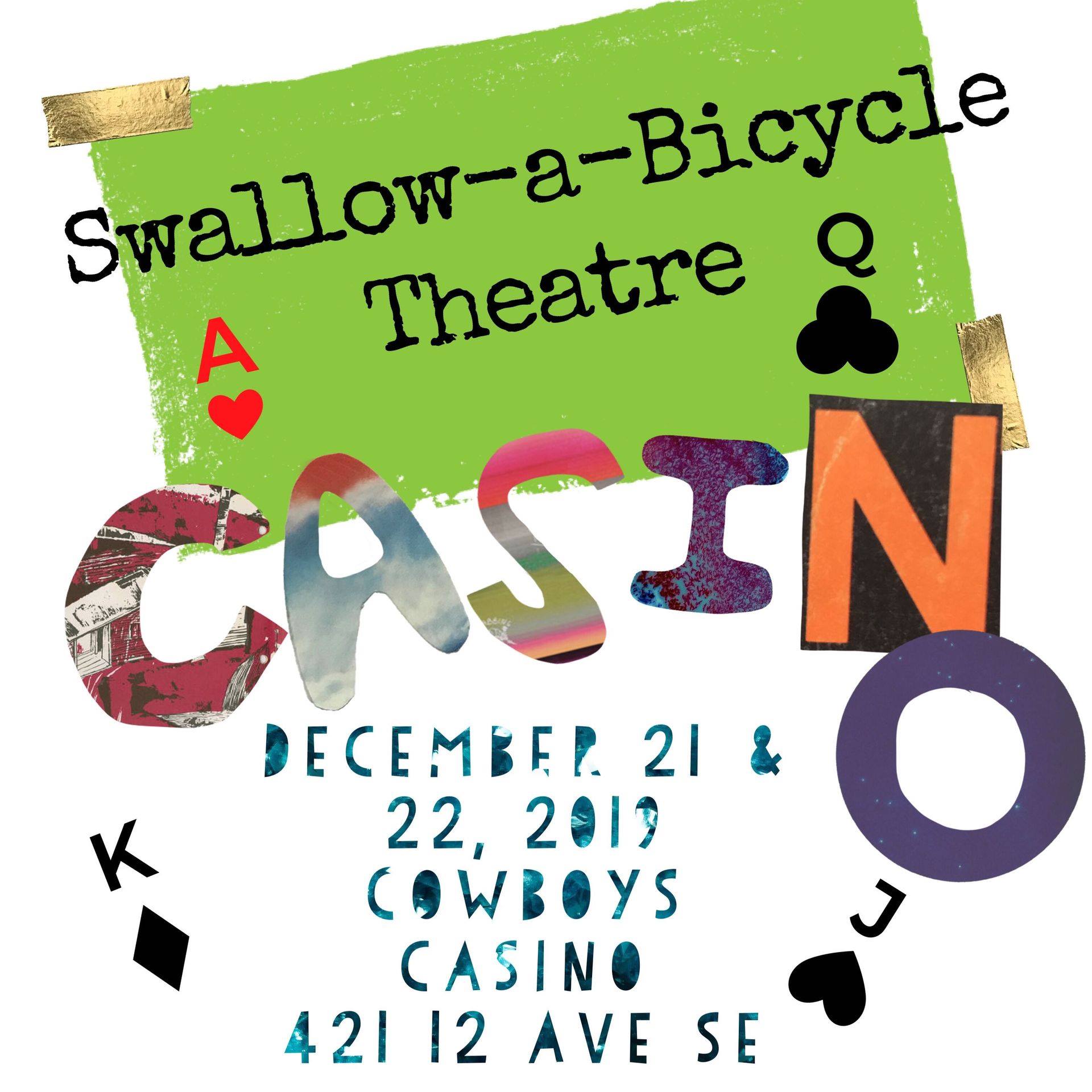 Swallow-a-Bicycle Theatre Casino
December 21 & 22, 2019
Cowboys Casino, 421 12 Ave SE
Volunteers must be at least 18 years old. Sign up here!
Swallow-a-Bicycle Theatre is having its next casino fundraiser on December 21 & 22, 2019, and we need some kickass volunteers! The casino is a major source of funding for us, and we need your help.
Training is provided on-site for all roles by our casino advisors – no experience required! Volunteers will receive a free meal during their shift.
Remember:
-Arrive on time for your shift. If you require transportation to or from the casino, please let us know.
-You are most welcome to volunteer for more than one shift; however, you must work the same position each time. (Also, no pressure to work two shifts – one is already plenty!)
-Please bring valid picture ID (you will need it for check-in)
-You are prohibited from gambling and consuming alcohol over the two days we are running the casino.
– Bring a book or something else to fill the time; it's a long shift.
If you have any questions please contact us at info@swallowabicycle.com or 403.710.0093.
Location: Cowboys Casino, 421 12 Ave SE
Sign up here: www.signupgenius.com/go/20f044ca8ac2ca0f94-casino