Discomfort Lab
Artist Biographies
Swallow-a-Bicycle Theatre is proud to present the creative team for Discomfort Lab.
---
Discomfort Lab artists:
---
Audrey Lane Cockett & Geneviève Paré
Audrey Lane Cockett is a poet, spoken word artist, arts organizer and park naturalist based in Calgary, AB. Her work is rooted in her passion for wild, outside and in. Themes of mental health, gender equality, the dualities of love and the natural world often percolate into her poems. She is co-captain of Calgary's 2017 Slam Team, has competed and performed nationally and internationally, completed residencies in the Yukon and at Banff Centre for Arts and Creativity, and loves creating and performing in ways that stretch the edges of art. She is invested in exploring poetry and its intersections with other disciplines, soundscapes, learning, healing and transformation.
Website: www.audreylane.xyz
Instagram: @audreylane.c
Geneviève Paré has two first languages including outdoor literacy and the performing arts. By day she guides on Canadian rivers, lakes, trails and oceans, and acts as Associate Director of the Canadian Wilderness Artist Residency. By night she is a theatre arts practitioner with a focus in performance, devised work and puppetry. She is co-founder of Mudfoot Theatre, and believes that storytelling is essential to the construction, renewal and celebration of collective identity.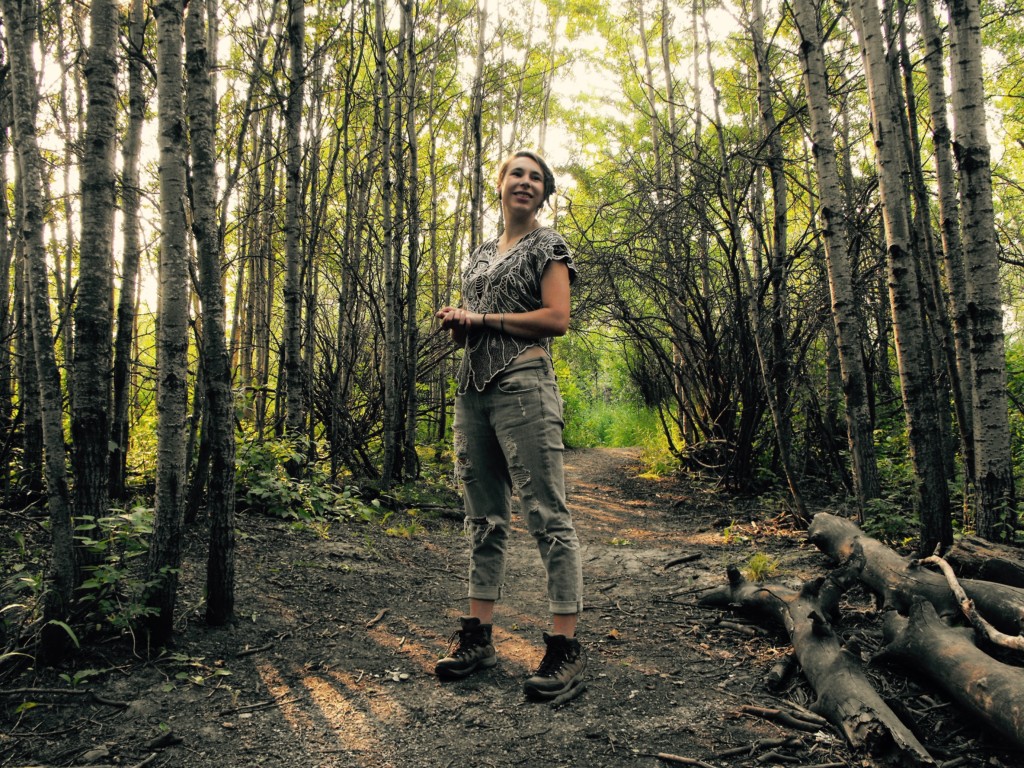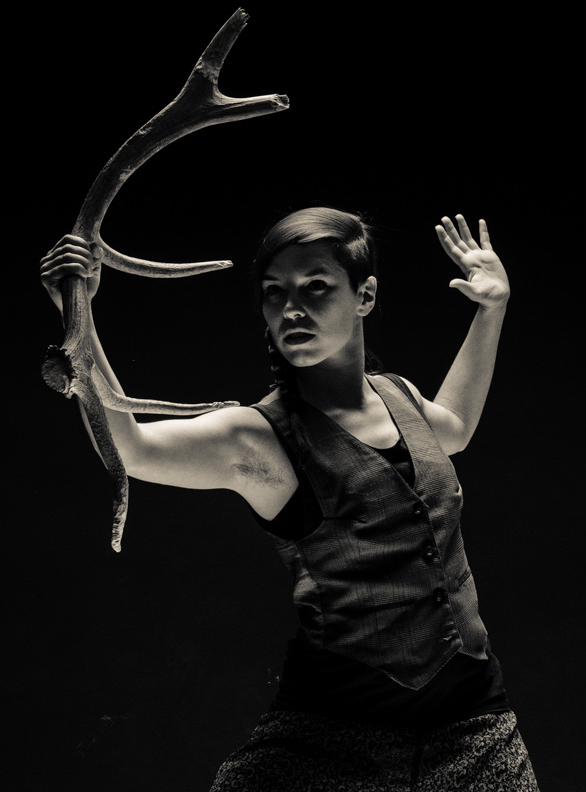 ---
Hayley Feigs & Justin Many Fingers
Hayley Feigs is a theatre and visual artist. Born and raised in Calgary, she trained through the acting specialization at the University of Victoria. She is primarily an actor, singer and mover. She is a budding writer and director.
THEATRE highlights: Steele Magnolias – Torchlight Theatre, A Streetcar Named Desire- Blanche Dubois– Spiritfire Theatre, HEXEN – Thugwork Theatre, A Midsummer Night's Dream – The Shakespeare Company, Girls Gone Wilde Cabaret 2014-2015 – Urban Curvz Theatre, Wanda's Visit/'Dentity Crisis – Theatre BSMT, Halo – Fire Exit Theatre, Twelve Days of Christmas – Birnton Theatricals, Oh Canada Eh? – Cornerstone Theatre, Parliamentary Players – Education and Outreach Victoria Legislature, and The Damned Girl – Impulse Theatre. FILM: Appearances in Fargo, Klondike, and Bloodmania. She has also been featured in four production with Puddle of Mud Productions at Fort Steele Heritage Town. Awards include: Outstanding Direction, Outstanding New Script, Technical Merit and Outstanding Production (Calgary One Act Festival 2016), Outstanding Female Performance (Calgary One Act Festival 2015).
Mii-Sum- In-Iskum (Long Time Buffalo Rock) is a Queer, Indigenous, disabled artist from the Kainai Blackfoot Reserve in Southern Alberta. His Canadian name is Justin Many Fingers, an international artist who studied in performing arts. He has worked with artists from Australia, Thailand, Nunavut, Japan, Greenland, United States of America and Mexico. Justin is a graduate of the Centre for Indigenous Theatre's three-year acting conservatory. He also studied at the Soulpepper Academy for their 2012 season. Many Fingers has trained in numerous dance styles with Jock Sotto, Neil Leremia , Frances Rings, Santee Smith, as well as Bill Coleman, Penny Couchie, Alejandro Ronceria and Troy Emery Twigg. He has also attended the Banff Centre's Indigenous Dance Residence, Toronto Dance Theatre's Intensive and Kahawi Dance Theatre's training program and the One Yellow Rabbit Summer Lab Intensive. Some of the directors he has worked with include Laszlo Marton, Alanis King, Albert Schultz, Muriel Miguel, Marion de Vries, Rose Stella and Jessica Carmichael. The Elders he has learned from and worked with are Narcisse Blood, Alvine Mountainhorse, Beverly Hungry Wolf and Raymond Many Bears. Justin has studied in both western and indigenous performing arts forms for five and a half years throughout Canada. He is now in the process of starting a national/international Indigenous Performing Arts organization in Southern Alberta. This initiative has come about in his recent love of curating, programming, producing, directing, choreographing, creating and devising.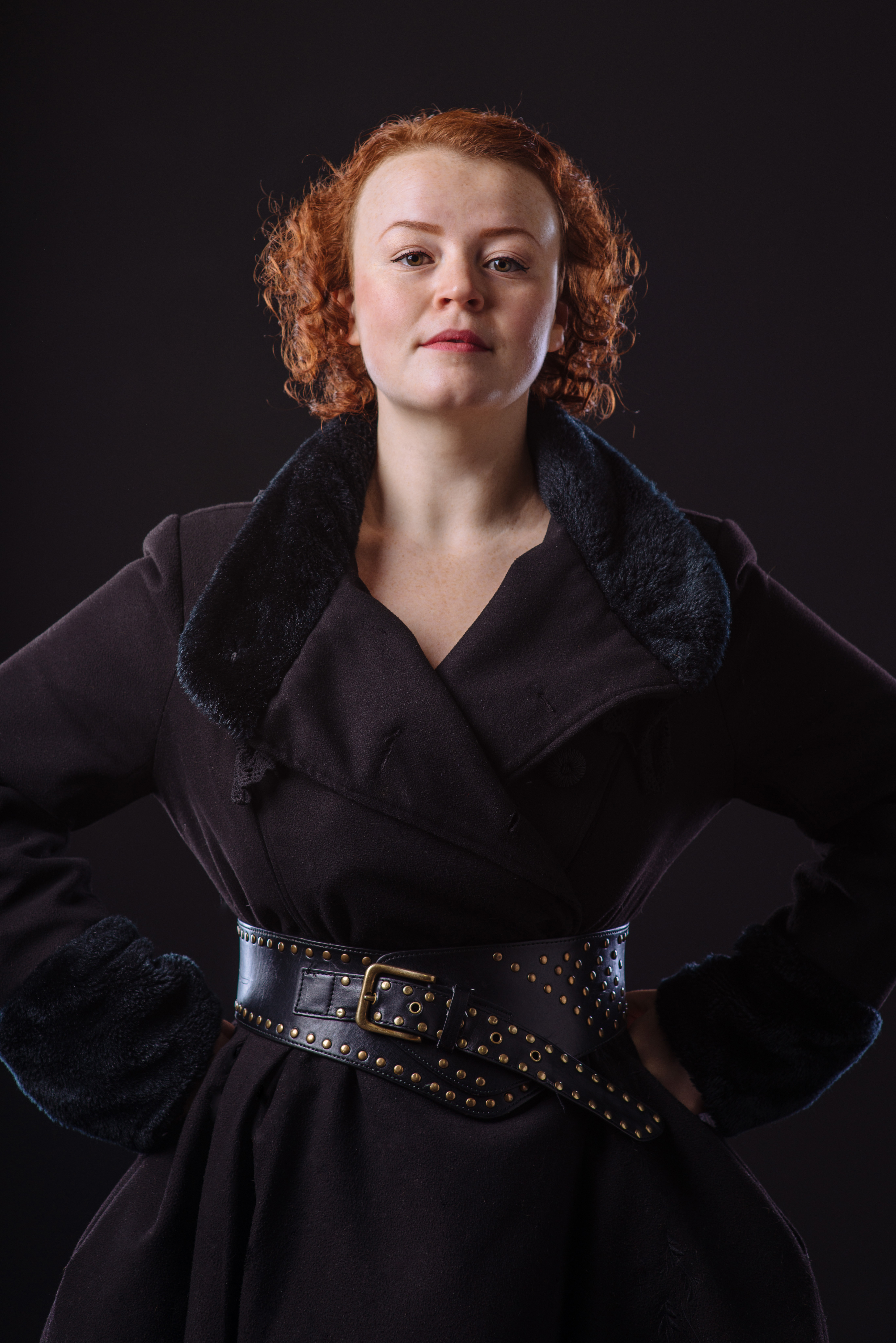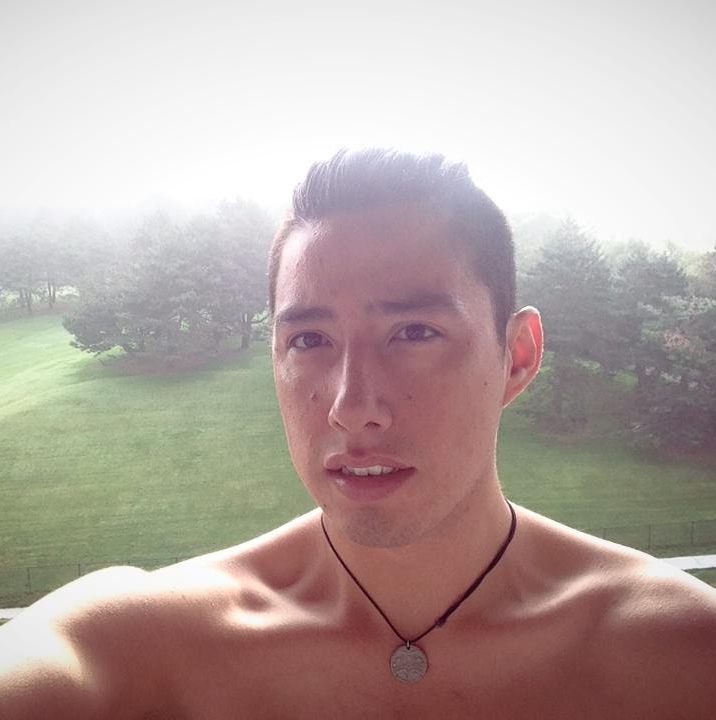 ---
Jay Northcott
I hate telling you guys about how great I am and how many productions I've done, it's a bit boring don't you think? I love being an artist, and I would love to tell you about it, after a show come say hi, or message me through social media tell me about yourself. Me? Well, I'm just a human with darker skin then most people reading this, I have a queerness that makes people question who I have sex with. I make puppets, direct things (mostly plays), and I write plays. I am super excited to create this project and I hope that you take something from it. I hope I take something from it. Thanks for reading this, sorry if it made you a bit uncomfortable, get it? I think I killed this bio. Find me on social media @nervousshipwreck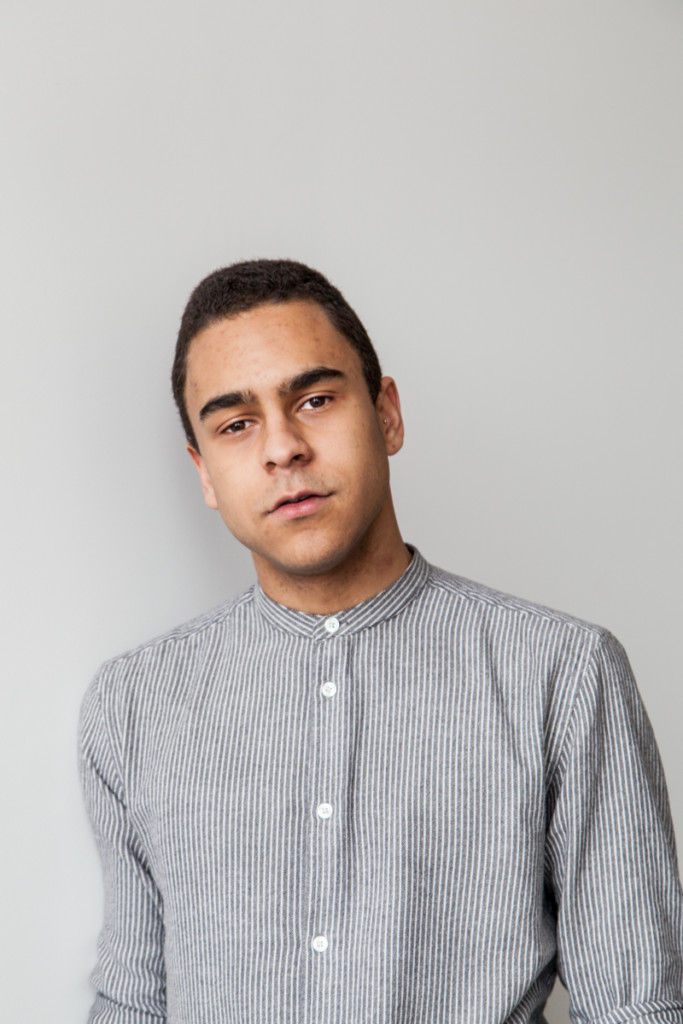 ---
Katie Sly
Katie Sly (them/they/their pronouns) is a genderqueer writer, performer, curator and producer. They are currently based in Vancouver, and grew up on welfare in Montreal. Katie holds no degrees. Their work deals in vulnerability and intimacy, and asks questions about gender, memory, class, sex, loneliness, and fear in a way that is unflinching.
Katie's Daily Xtra column, Rougher with Feeling, is a non-fiction autobiographical series which discusses public sex, BDSM and non-normative forms of sensuality. In 2017, their column "When queer sexual mentorship comes in the form of cling wrap" was nominated in the national Best Personal Essay category by the Digital Publishing Awards.
Katie founded, curates and produces Too Queer: A Bi Visibility Cabaret, which for the past three years has combated biphobia and bi erasure in Toronto and Vancouver through performance events that support and celebrate bi+ culture.
Their performance work has been been curated across the country and internationally. For pursuing their own artistic practice while simultaneously creating opportunities for others, Katie was the recipient of Buddies in Bad Times Theatre's 2016 Queer Emerging Artist Award. Their first full-length performance work, Charisma Furs, which they co-created with Jonathan Seinen, will be published by Playwrights Canada Press in 2018.
Currently, Katie is the artist-in-residence with Vancouver's the frank theatre company and facilitates the frank's youth mentorship program. Katie's performance and curation can next be seen in 2018 at Vancouver's PushOFF Festival and Toronto's Rhubarb Festival.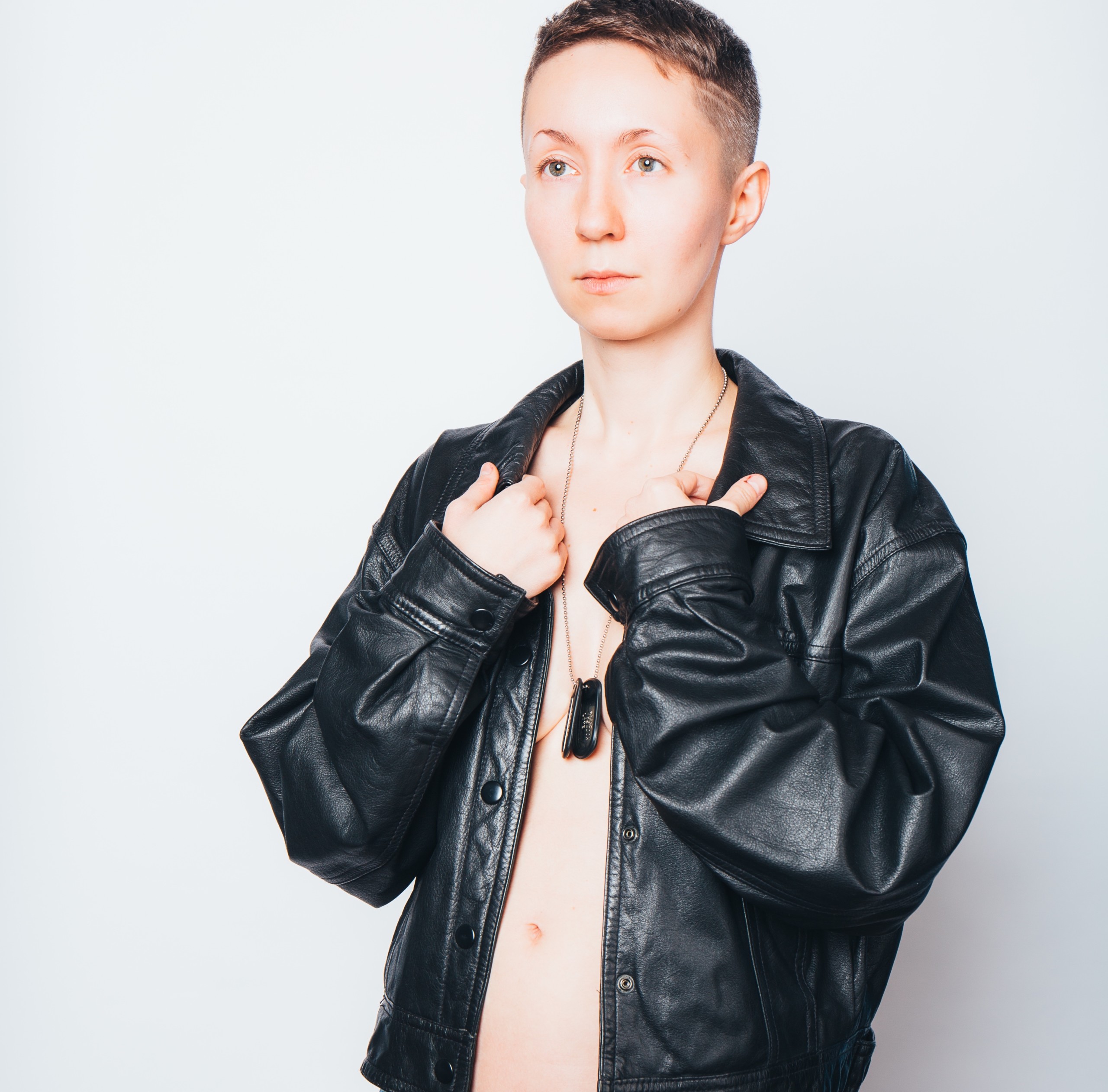 ---