Artist Biographies
Swallow-a-Bicycle Theatre is proud to introduce the creative team for Clothing!
*The participation of this Artist is arranged by permission of Canadian Actors' Equity Association under the provisions of the Dance-Opera-Theatre Policy (DOT).
---
Barbara England
Barbara England (she/her) is an independent choreographer, dance artist and interdisciplinary performance maker. After a decade of performing contemporary dance pieces for the stage, her practice broadened to include installation, participatory performance, and film. She enjoys finding the extraordinary within the mundane, and creating performance situations that are the result of genuine human interactions. Barbara also works as a dance educator, a dramaturg, and as an Engagement Coordinator at Momentum, an organisation working to reduce poverty in our community.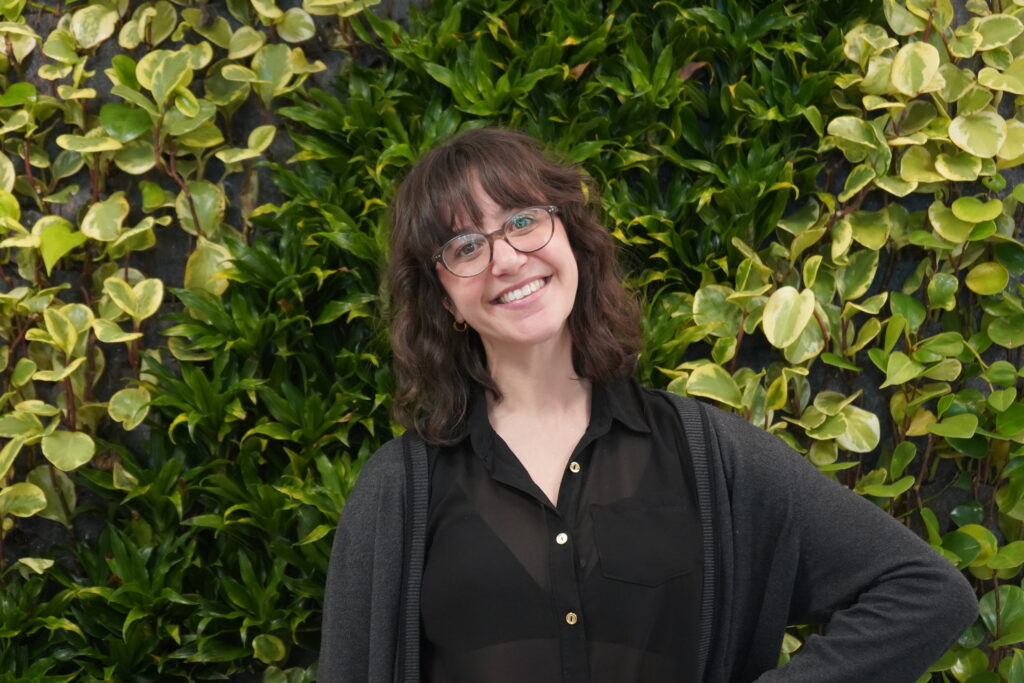 ---
Bianca Guimarães
Bianca Guimarães (she/her) is a Brazilian interdisciplinary artist that is balancing flow and structure (or chaos/order). Her works often centers collaboration, expanded scenography, politics, and materiality. Bianca is enticed by designing for the senses. Creating ephemeral experiences to the public. Often hard to classify, interactive, and playful. As an arts worker, Bianca is currently the Creative Director: Operations at Generator. She is committed to institutional and systemic transformation, that dreams of a more just, anti-oppressive, anti-racist present.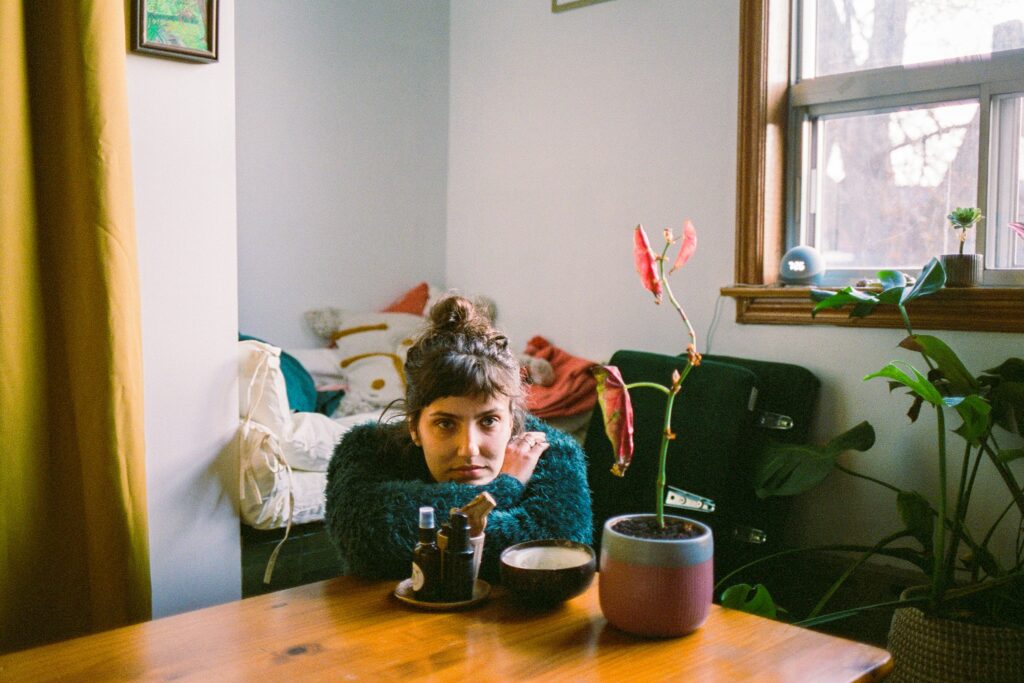 ---
Mark Hopkins
Mark Hopkins (he/him) is the Co-Artistic Director of Swallow-a-Bicycle Theatre, which generates productive discomfort through art-making, and an Associate with Human Venture Leadership, which seeks to build our collective capacities to reduce ignorance, error, waste, suffering and injustice. Mark volunteers with Kawalease Arab Canadian Theatre and the Centre for Newcomers, is a Fellow with the Energy Futures Lab, and founded We Should Know Each Other, a community-bridging initiative.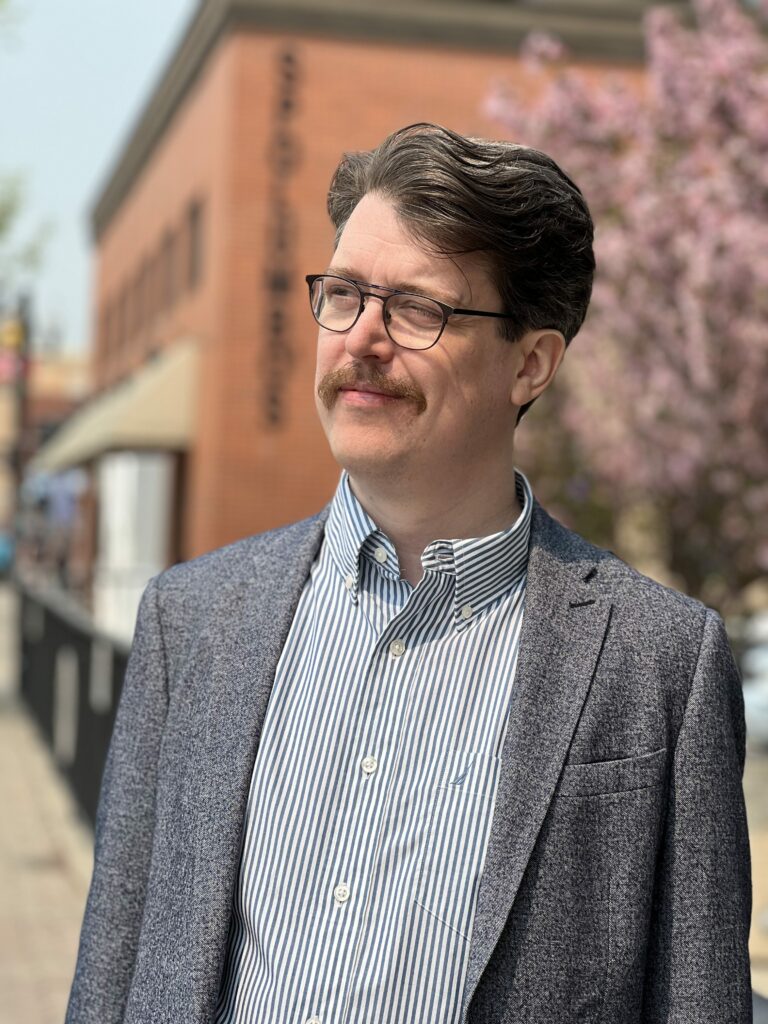 ---
Fernanda Eugenio
Fernanda Eugenio (she/her) is an artist, anthropologist, researcher and educator. Her work involves field research, writing, conceptual creation, social intervention, somatic-spiritual practices and expanded performance (body, installation, video, photography and situated propositions). She works in the construction of transversal ways of doing for relational co-positioning, intimate and collective care-curation and creation by re-materialization – namely through the Modus Operandi AND (MO_AND), a methodology of ethical-aesthetic and somatic-political nature that she created and has been unfolding since the 2000s. The methodology is dedicated to the co(m)passionate practice of presence, to the tuning with the sensitive experience of inseparability and to the research of the processes of emergence, trans-form-a(c)tion and de-scission making, in the interweaving between art-making, participatory processes, politics and spirituality.
Since 2011 she has been the founder and director of the platform AND_Lab | Art-Thinking and Politics of Togetherness (based in Lisbon and with branches in Brazil and Spain), an artisanal structure of artistic research, which operates at the intersection between arts, critical thinking, embodied political-affective practices and radical pedagogies, bringing together creators committed to the exercise of art as reciprocity that sustains life (in) common. She was a postdoctoral fellow (2012) at the Institute of Social Sciences of the University of Lisbon and she holds a PhD (2006) and Masters (2002) degree in Social Anthropology at the National Museum – Federal University of Rio de Janeiro. She graduated in Dance at Escola Angel Vianna. In Brazil, she was Associate Researcher at CESAP/IUPERJ/UCAM (2003-17) and Adjunct Professor of Social Sciences at PUC-Rio (2005-12).
In the last twenty years she has been a visiting professor in several training programs in social sciences and humanities, arts and performance in Europe, USA and South America, having passed through more than a hundred institutions and had her work with MO_AND studied in master's dissertations and doctoral theses in several fields, especially arts, psychology, pedagogy, architecture and cultural studies. Her publications, artistic creations and collaborations circulate in Brazil, Chile, Argentina, Peru, Portugal, Spain, France, Italy, Greece, Germany, Austria, Czech Republic, UK, USA, Canada, New Zealand, Vietnam and the Philippines.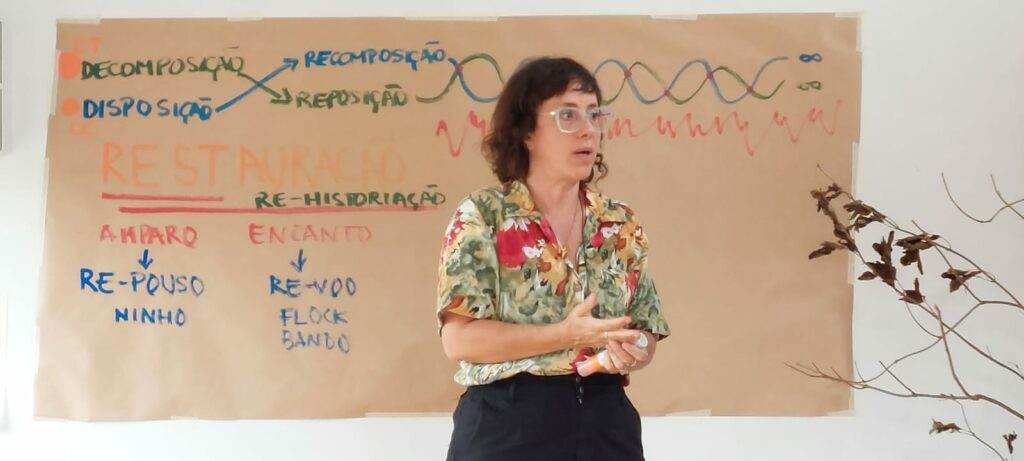 ---
Vicki Chau
Vicki Van Chau (she/her) is a Chinese-Vietnamese Canadian filmmaker and cultural worker based in Calgary, Alberta on Treaty 7 territory. She was previously the Programming Director of EMMEDIA Gallery & Production Society and is currently working as an independent arts administrator, curator and producer. She is an active arts community member and has sat on the Board of Directors for the Untitled Art Society (now known as The Bows), EXPOSURE Photography Festival, Alberta Media Arts Alliance Society (AMAAS), and most recently, the Calgary Underground Film Festival (CUFF). In 2022, she received the Lieutenant Governor of Alberta Emerging Artist Award and was inducted into Avenue Magazine's Top 40 Under 40. In 2023, she received the Queen Elizabeth II's Platinum Jubilee Medal for her contribution to the arts & culture in Alberta.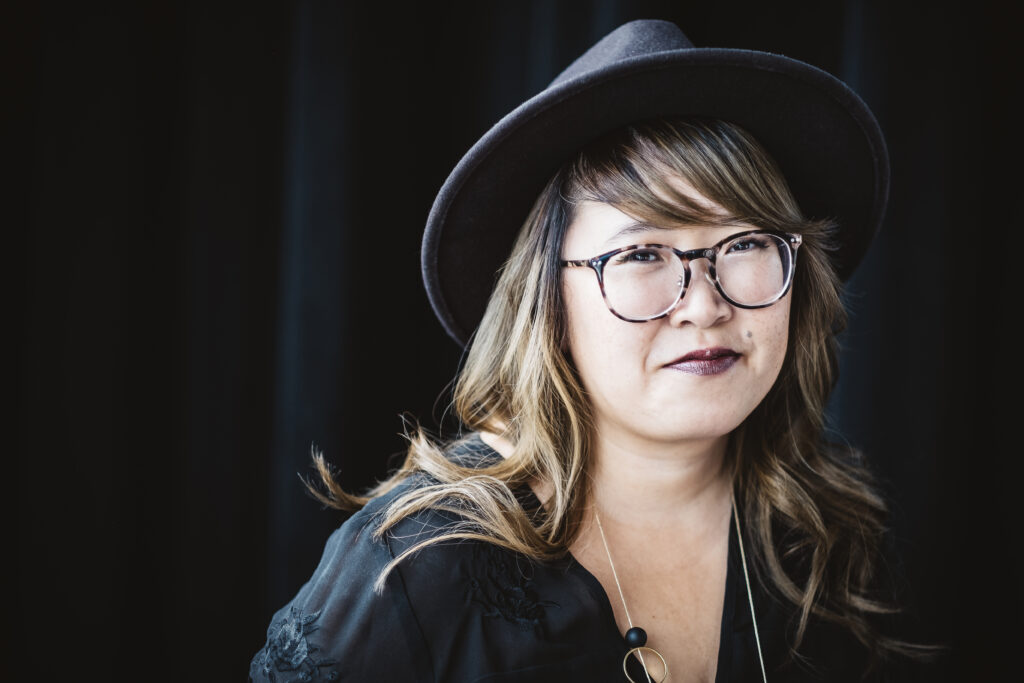 ---
Hana Al Qadasi
Hana Al Qadasi (she/her) is an artist who was born and raised in the United Arab Emirates. Hana started singing at the age of 11. She moved to Canada in 2017 and has actively participated in various Calgary festivals and events. Hana's exceptional talent earned her the first place in the multicultural idol competition in Calgary, where she was recognized as the best Arabic voice in 2018. With a deep passion for music and a desire to be a multicultural singer, Hana loves exploring different languages through her singing. She aspires to express her abilities and passion in the art industry, aligning with her vision of a creative and compassionate world fuelled by the arts.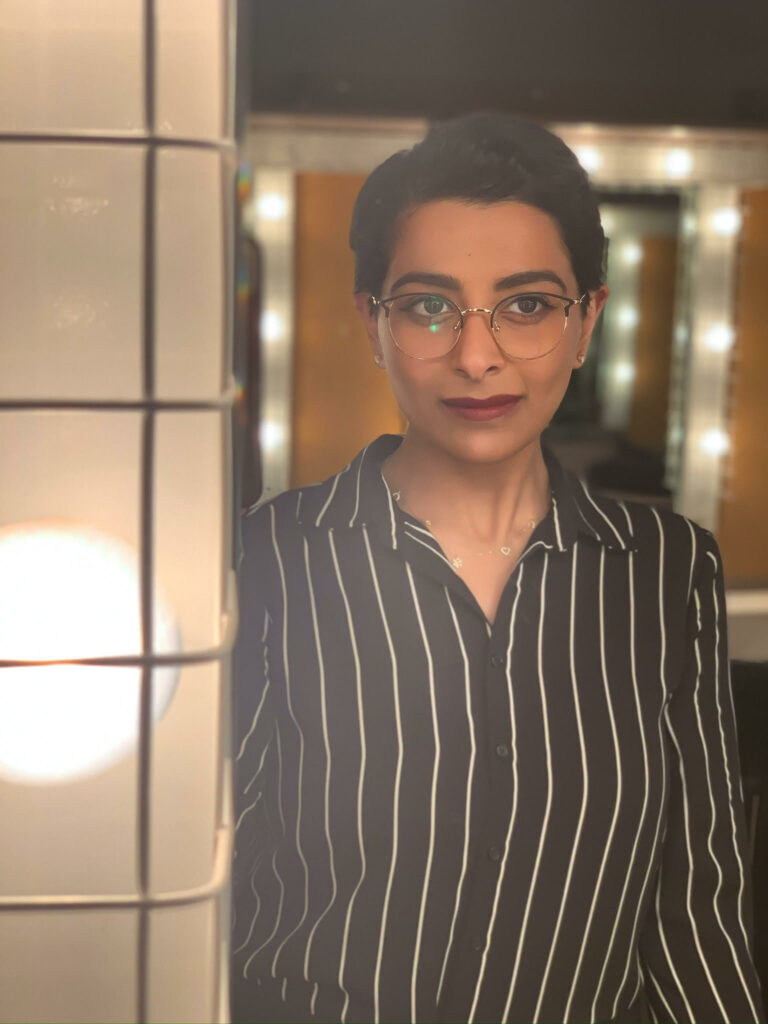 ---
Jijii Buck
Jijii Buck (they/he) is a plainspoken trailblazer seeking to liberate the world through love, criticism and art. Unleashing their power through performance art, poetic essay, and various other manifestations, their goal is to make art accessible, and the catastrophic digestible. Over the past three years, Jijii has taken a dynamic lead in numerous initiatives from leading anti-police brutality protests, facilitating harm redux youth groups, spearheading grants at local artist-run centres to create art mentorship programming for BIPOC youth, Djing queer joy spaces, and creating music with multiple ensembles. They've extended their talents by offering sliding-scale tattoos to support the Treaty 7 QTBIPOC community, all while cultivating a rich and liberating fine art practice.
For Jijii, everything is rooted in bolstering the oppressed and offending the status quo. With their digital and physical artworks, they revel in exploring the obscure, those truths we'd rather not confront, the secrets we guard, and the uncomfortable realities that bind our shared humanity. They firmly believe that only by honestly examining the sources of our discomfort, the ways we cope, our struggles in finding meaning, and the reasons we harbour animosity towards others can we envision a future that breathes vitality into the intricate fabric of our humanity.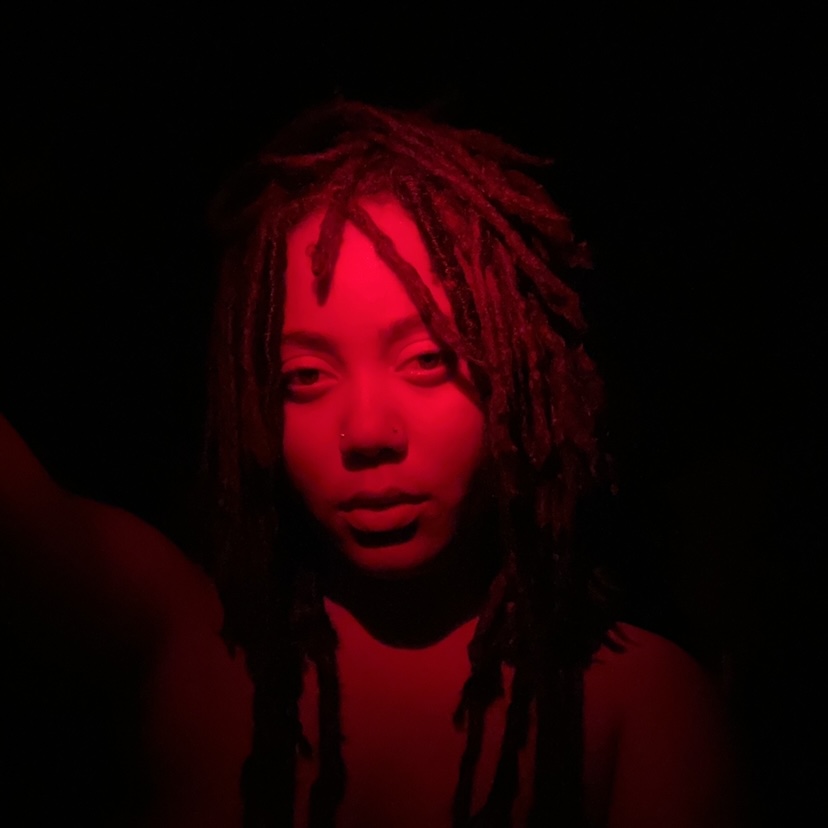 ---
Christopher Duthie*
Christopher Duthie (he/him) is thrilled to be playing with Swallow-a-Bicycle again after leading Freak Show tours at the High Performance Rodeo from 2007-2010. He has been acting in theatre since with some recent forays into Film/TV, for which he is represented by Details Talent. He toured his first play n00b across Canada with Vertigo Theatre's Y-Stage Series. His play A Dinner Party was nominated for the Gwen Pharis Ringwood Award for Drama and has been produced by Bad Knaps Theatre Collective, The Guild Hall Theatre in Whitehorse and the University of Lethbridge. He holds an MFA in Creative Writing from the University of Guelph and a BFA in Drama from the University of Calgary. He lives in Calgary with his wife, Alexandra.
*The participation of this Artist is arranged by permission of Canadian Actors' Equity Association under the provisions of the Dance-Opera-Theatre Policy (DOT).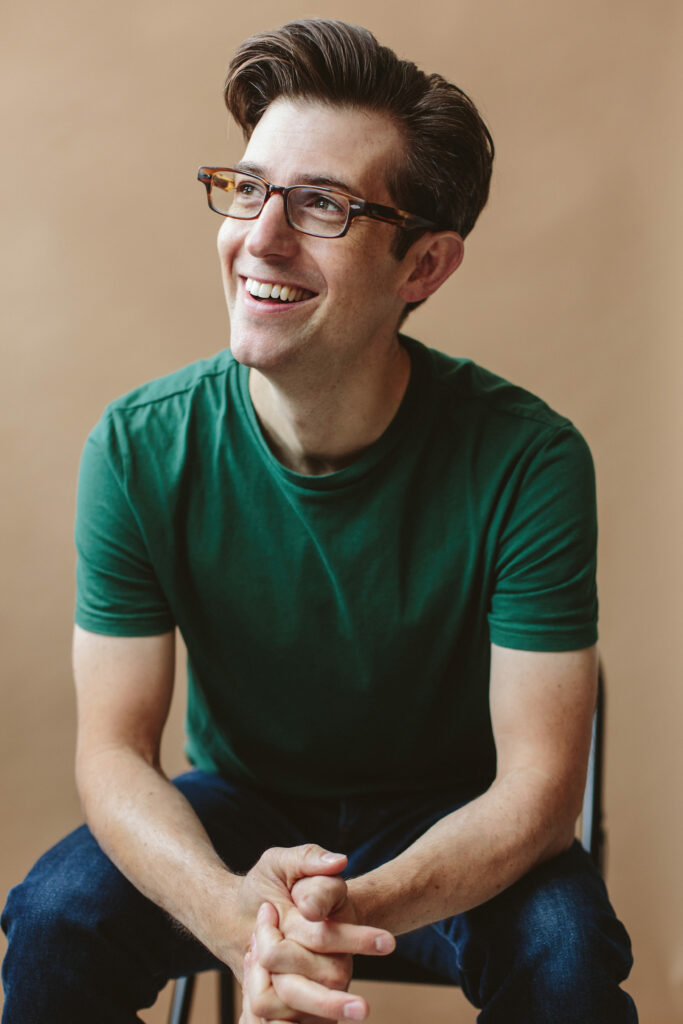 ---
Yvonne Kustec
Yvonne Kustec (she/her) is a Calgary-based artist, originally from Oakville, Ontario, who is currently working towards finishing her MFA at the University of Calgary. Originally trained as a graphic designer, she made a grand leap to attend AUARTS (formerly ACAD), earning a BFA with distinction in 2011. Yvonne is a figurative sculptor, and her current research creation explores the idea of the monstrous women through clay, wood, and synthetic materials. As she is mostly self-taught in working with clay, Yvonne has pursued immersive clay experiences through participating in multiple residencies at Medalta, in Medicine Hat, Alberta, including a year-long residency from 2020-2021. Her work has been shown locally through Stride Gallery +15 window gallery, Pith Gallery (rip), Kyle Marks Projects, and Esker Foundation, as well as the Yuill Family Gallery in Medicine Hat.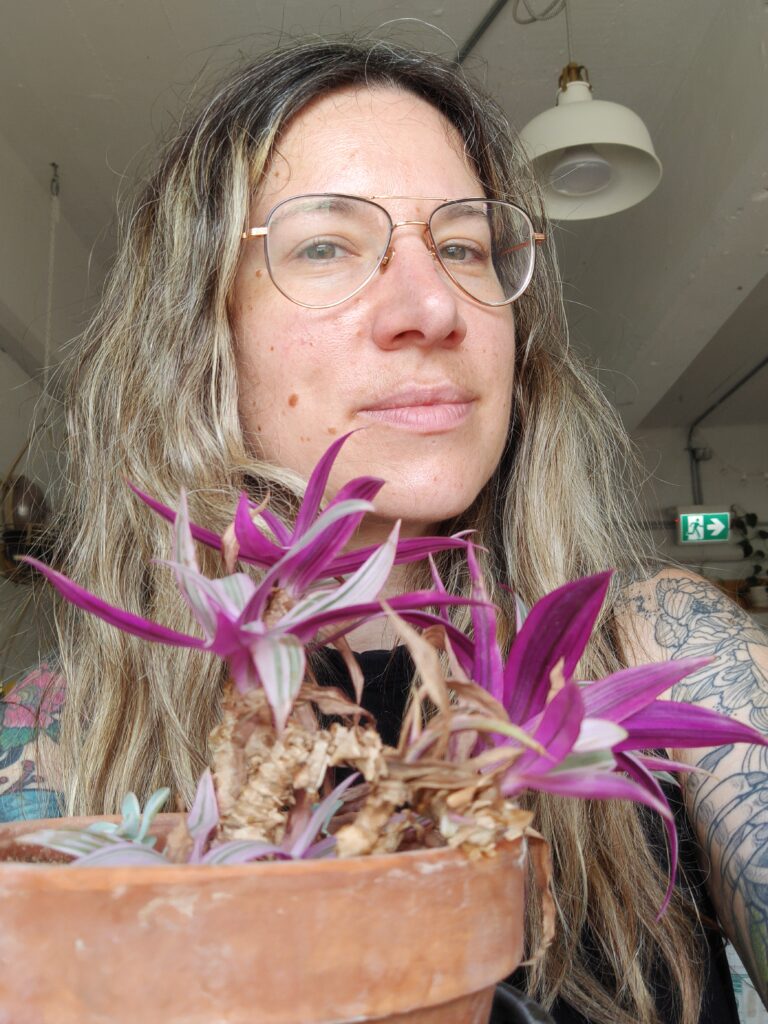 ---
Mik Jirapan Nilmanee
Meet Mik (she/her), a lively human who enjoys the art of experiencing life, with a particular love for photography. She captures moments with her camera and laughter in her heart. She's not just someone who enjoys photography, but a professional smiler on a mission to find the world's happiest dog in Canada. With a deep passion for compassion, she explores picturesque landscapes, forms meaningful connections, and adds a dose of excitement wherever she goes!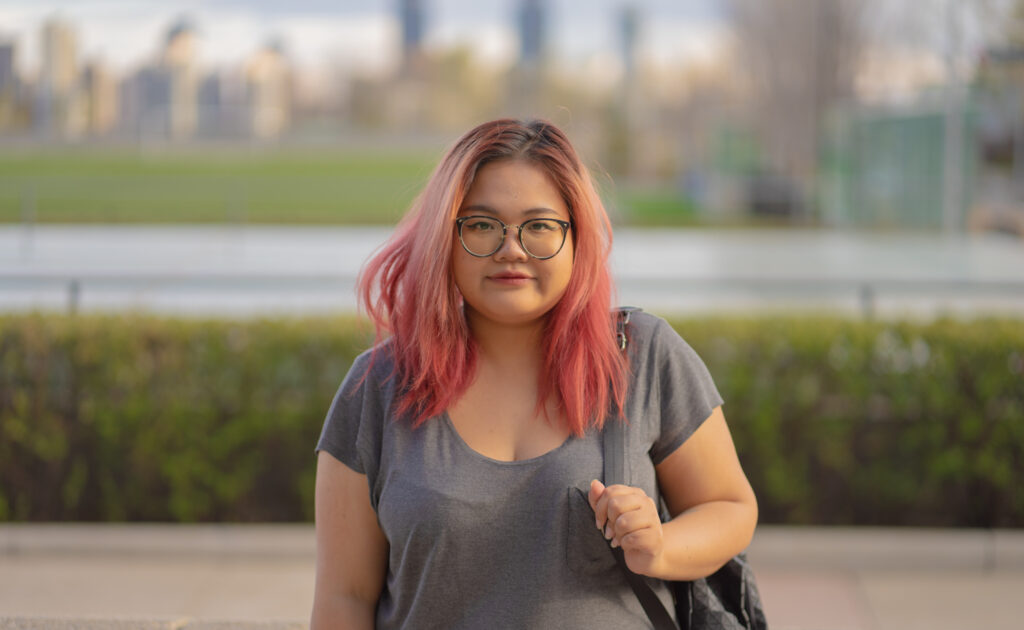 ---
Janice Chau
Janice Chau (she/her) is a Chinese-Vietnamese Canadian beautician born and raised in Calgary, Alberta. She is a certified lash artist and hair extension technician with Fawn & Doe Lash Studio that she founded in 2015. She loves working one-on-one with her clients and always makes sure that they feel comfortable and taken care of during each session. Her professionalism, patience and attention to detail produces impeccable lashes and hair, making sure you look and feel your best! She lives in Calgary with her husband, two dogs Queen and Yuki, and cat Artemis.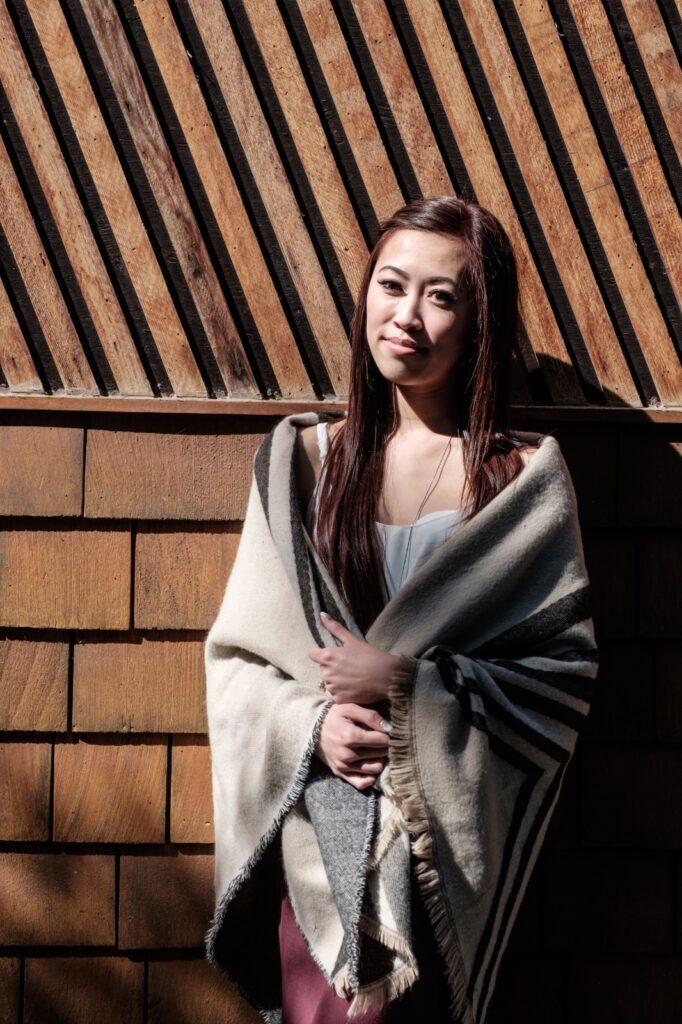 ---
Deb de Brito
Bio coming soon!
---
Danny Luong
Bio coming soon!
---