Se Pa Ra Ti Sm is performed at Doherty Hall on the Stampede Youth Campus, at 623 13 Ave SE.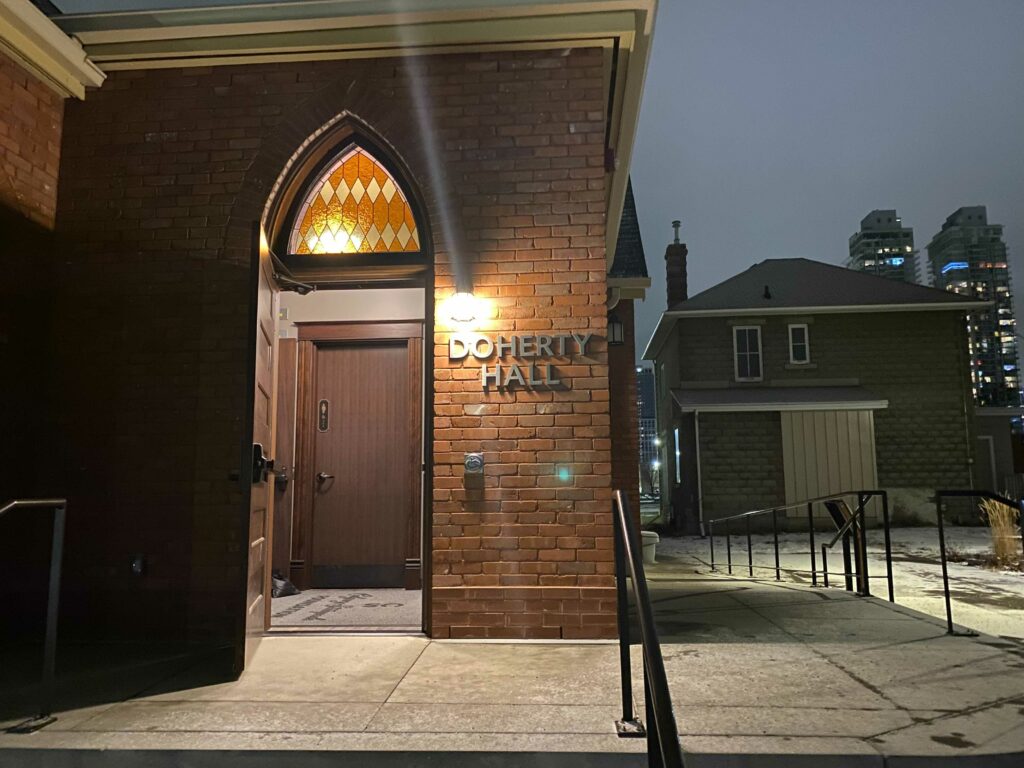 Public Transit
The closest CTrain Station is Victoria Park / Stampede. Doherty Hall is about a 10-minute walk East of the station.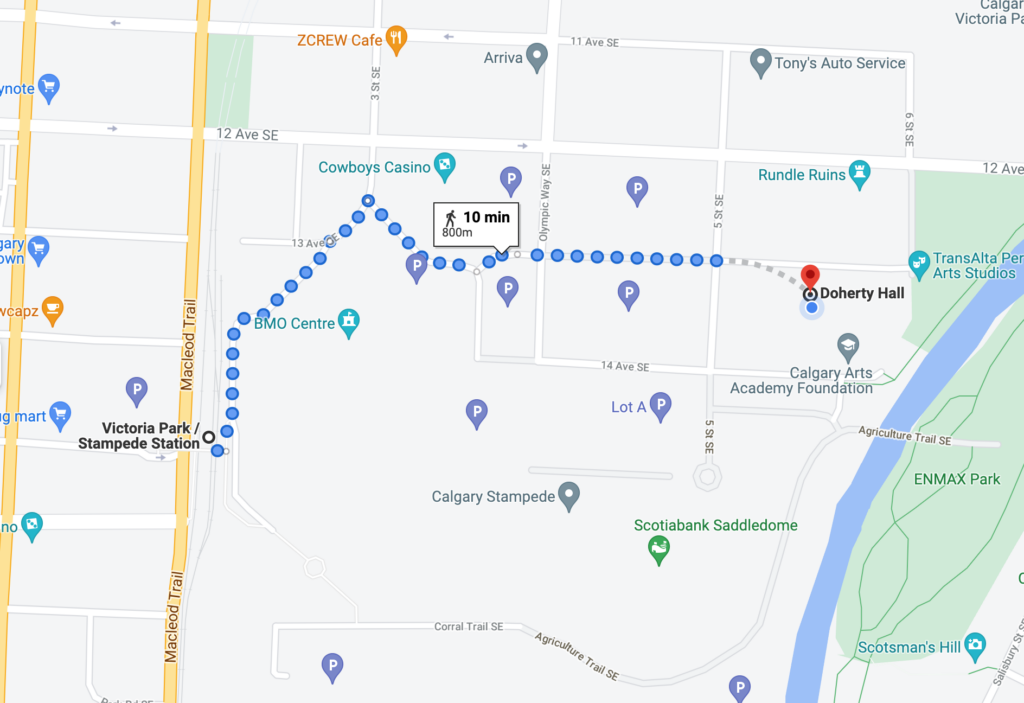 Coming from the SE, the 24 Ogden bus stops at 12th Ave and 6 St SE, which is a 2-minute walk from Doherty Hall.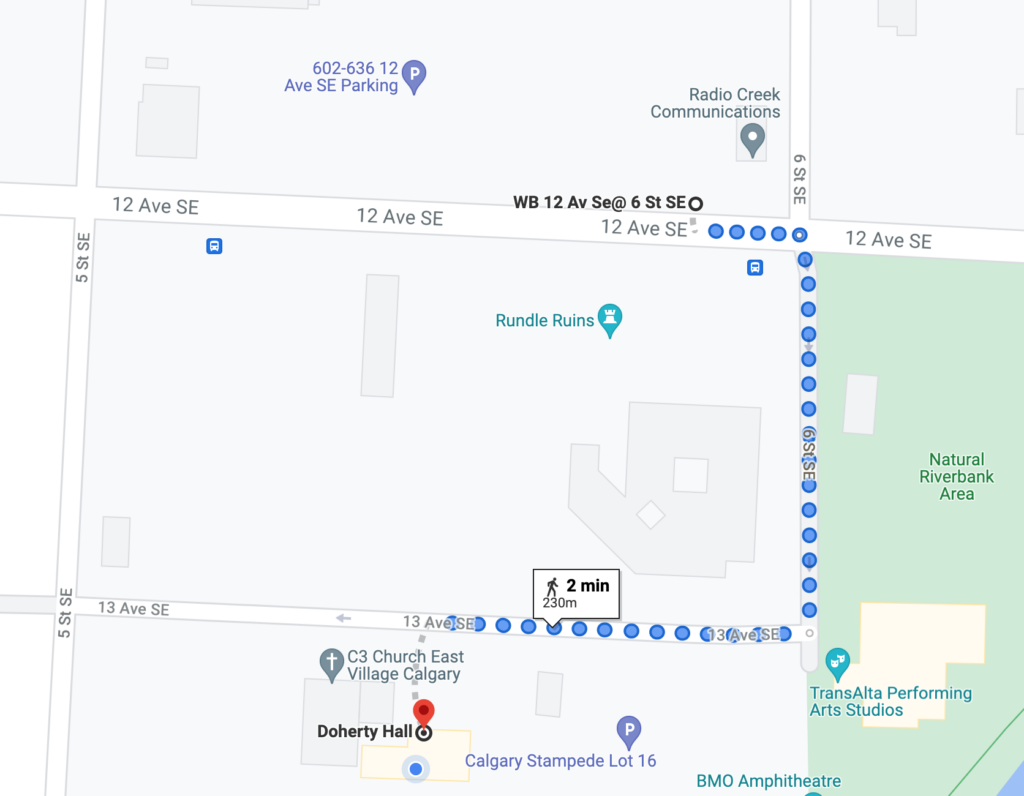 Bicycle
If you're biking, there are bike racks right outside of Doherty Hall!
Car
If you're driving to Doherty Hall, please give yourselves extra time to find parking – especially if you're coming on December 9 or 11, when there are hockey games at the Saddledome.
There is limited free parking in the areas circled in blue on the map – on 6th St SE (against a construction fence), and off 14th Ave SE (a proper parking lot).
Paid parking is available in Lots 14 and 20 – these will be packed on nights with hockey games, so please give yourself extra time. There is another paid parking lot on 12th Ave SE, and street parking along 12th Ave and on the streets north of the Stampede Youth Campus.