A live performance about the forces pushing us apart, and what it means to be together.
Artist Biographies
Swallow-a-Bicycle Theatre is proud to introduce the artists who were part of creating Se Pa Ra Ti Sm!
… and huge thanks to Noriko Marumo, our other workshop stage manager; Morgan Yamada, for the fight choreography consultation; and Mike Czuba, the dramaturg for our very first workshop!
*The participation of this Artist is arranged by permission of Canadian Actors' Equity Association under the provisions of the Dance-Opera-Theatre Policy (DOT).
---
Bianca Guimarães de Manuel
Bianca Guimarães de Manuel (she/her) está no in-between Brazil and Canada. She is uma Performance Designer interésted in como creation happens between people and things. Bianca believes que scenic elements podem interrogate the body, and people can interrograte spaçe, destabilizing power relationships of languange, meaning and status cuó. Bianca's approache tu costume and sete design emerges from a contradiçiõn of training in Brasil for most of her life, vs technical approach her MFA in Technical Theatre at UofC taught her.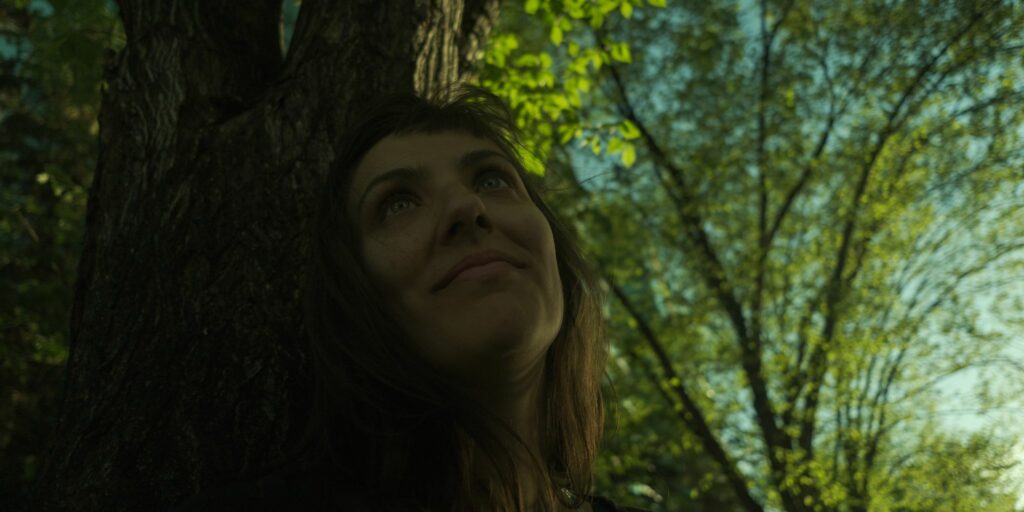 ---
Mark Hopkins
Mark Hopkins is the Artistic Director of Swallow-a-Bicycle Theatre, which generates productive discomfort through art-making, and an Associate with Human Venture Leadership, which seeks to build our collective capacities to reduce ignorance, error, waste, suffering and injustice. He also works as an Audio Describer with Inside Out Theatre's Good Host program. Mark volunteers with the Calgary Foundation and the Centre for Newcomers, is a Fellow of the Energy Futures Lab, and founded We Should Know Each Other, a community-bridging initiative.
Some of Mark's honours and awards include the Creative Placemaking Award (2016 Mayor's Lunch for Arts Champions), the Queen Elizabeth II Diamond Jubilee Medal, Best Screenplay (2014 Alberta Media Production Industry Awards), Avenue Magazine's Top 40 Under 40 and the Calgary Herald's 20 Compelling Calgarians.
Se Pa Ra Ti Sm is the first time in a lonnnnng while that Mark has performed in a show. He's humbled and awestruck to be working with such an incredible group of artists!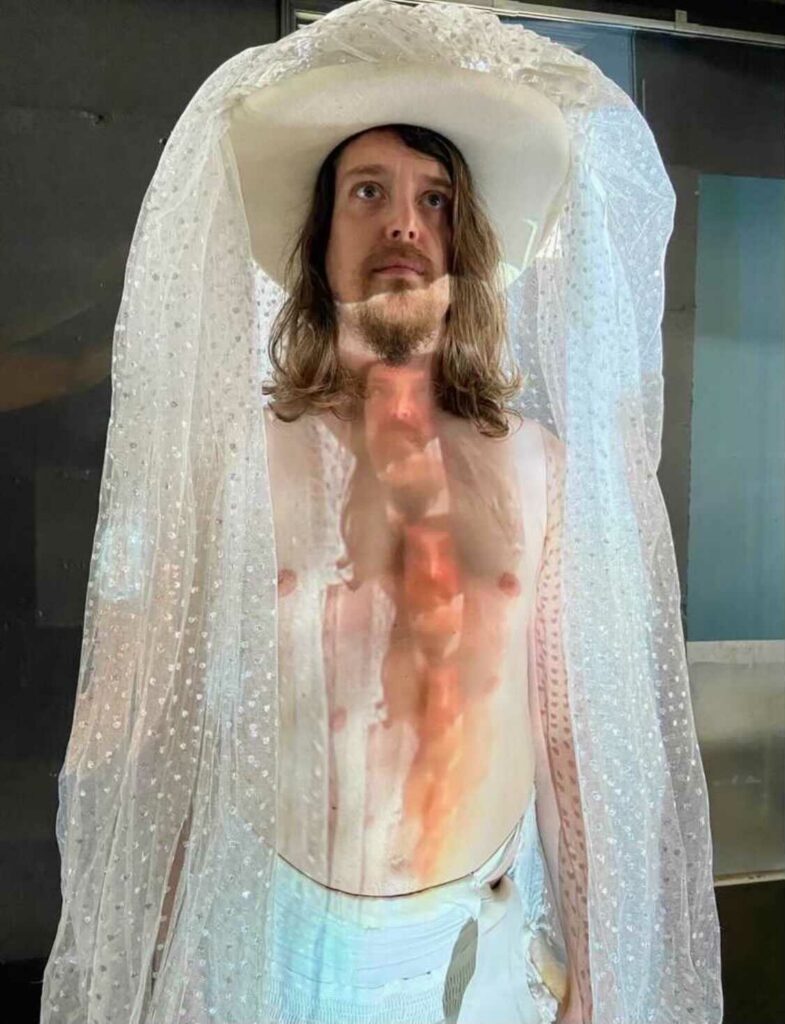 ---
Pam Tzeng
Pam Tzeng (曾小桐) is a second-generation Taiwanese-Canadian choreographer, performer, arts worker and movement educator based in Moh'kíns'tsis in Treaty 7 Territory. Pam takes pleasure in extremes to craft humorous, visceral and poignant performances about the politics of the body with objects. Led by her embodied curiosities, she graciously traverses charged thematic territories to reveal unseen truths. Pam's practice is currently invested in: creating a new collection of works as Dancers' Studio West Artist in Residence to premiere in Spring 2022; exploring music and film collaborations and supporting equity and anti-racism change in the arts through grassroots organizing and initiatives.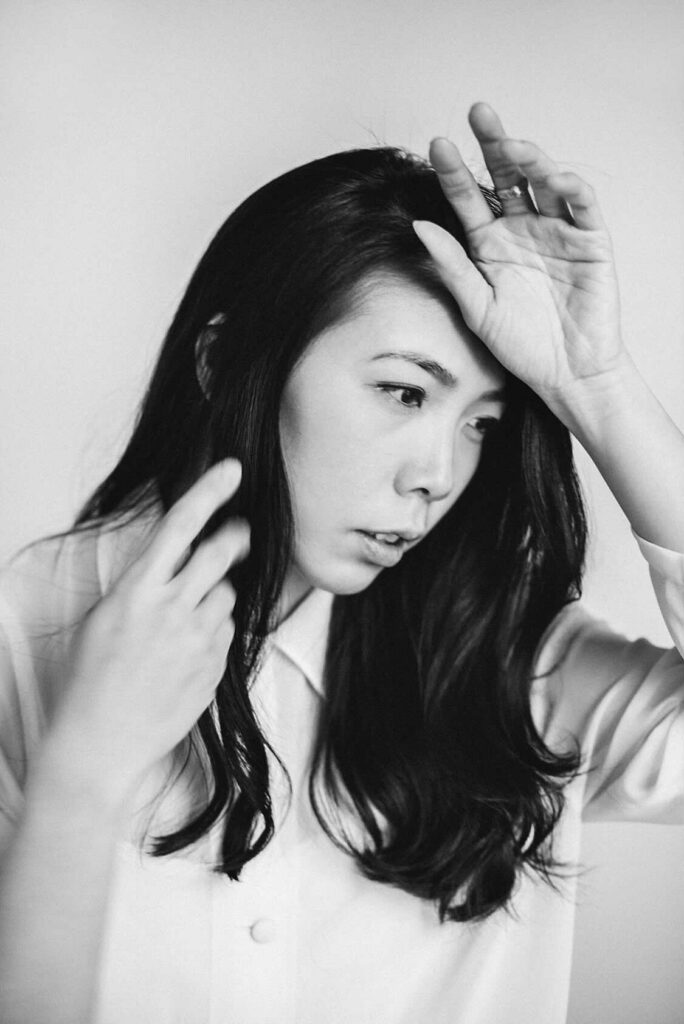 ---
Matthew Waddell
Matthew Waddell is a digital artist and educator who has spent the last nearly two decades exploring relationships between humans and technology. His work spans 3D animation, projection mapping, interactive installations and audiovisual design for live performance. Driven by a desire to better understand the inner workings of the machine, Waddell builds custom media software that facilitates provocative, inspiring and entertaining art experiences. Since 2010 Matthew has been nominated for 16 audiovisual design awards (winning 4 ), and has presented work at Mutek, Summerworks, The High Performance Rodeo, GLOW Festival, The Canadian Museum for Human Rights, and the Prague Quadrennial. Matthew is a co-founder of Axis Z Media Arts, a digital studio that produces large-scale interactive installations and promotes digital arts literacy in Calgary. He is an active board member for the Alberta Media Arts Alliance Society (AMAAS), offers annual workshops in audiovisual creation and has taught at the National Theatre School of Canada and the University of Calgary School of Architecture, Planning and Landscape.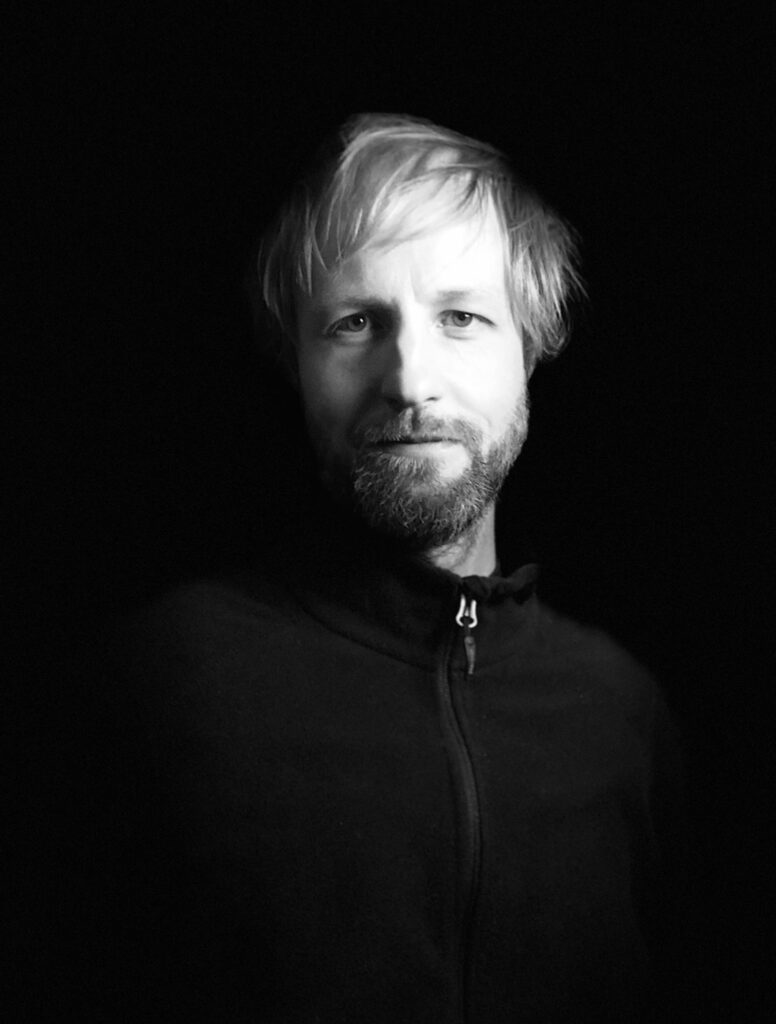 ---
Sky Desjardins
Sky Desjardins is a freelance set, lighting, and projection designer for the performing arts based in Calgary, AB. He holds a BFA in Design and Technical Theatre from the University of Calgary and is a member of IATSE 212 and the ADC. He has worked in a variety of capacities with such companies as Ghost River Theatre, Vertigo Theatre, Theatre Calgary, Lunchbox Theatre, StoryBook Theatre, Jupiter Theatre, YMCA, and the Saddledome. He is a reader of gothic and science fiction novels, a consumer of baked goods, a student of economics, a selenophile, a hiker of mountains, a pianist, and a user of the Oxford comma. He would like to thank his partner, Michael, for his endless support. He next project is with Ghost River Theatre as the Technical Director for Struck.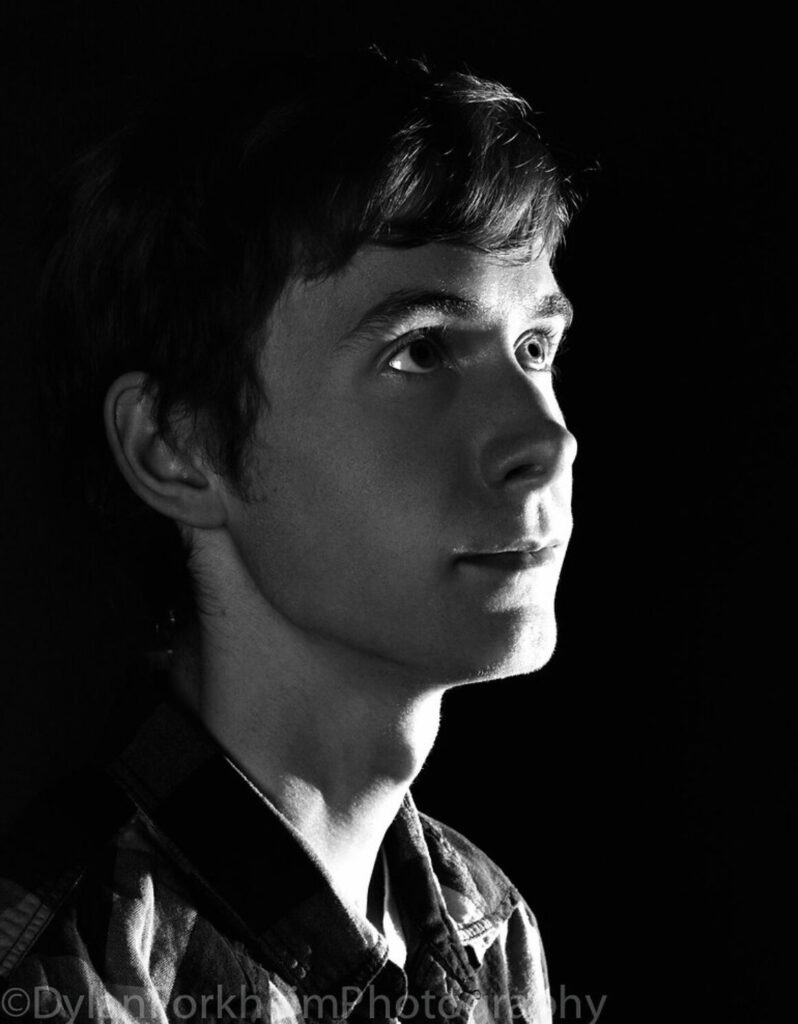 ---
Thomas Geddes
Thomas Geddes is a Mixed-Race (Filipino/Scottish) director, writer, and producer. When he isn't directing, he spends his time creating sound for films, experimenting in new media, or developing new artistic pursuits in movement, writing, and exploring stories based around the Asian diasporas and gender norms. He is a graduate of the National Theatre School of Canada's Production Design and Management program in 2016 and the Southern Alberta Institute of Technology's Film Production program in 2018. Misc Theatre credits: The Strid (Kiana Wu), Most Imaginary Worlds, Democratic Set (Inside Out Theatre); Smoke (Downstage Theatre); Whispers in the Dark, The Thin Man (Vertigo Theatre); 1979, Charlotte's Web, (Alberta Theatre Projects), The Listening Room (Cardiac Theatre), The Essentials (Fieldwork Theatre). Misc Film Credits: No One Will Know (short), Here and After (Feature), Tribal (APTN/TV), Van Helsing (TV/Netflix), Red Letter Day (Feature), Jasmine Road (Feature)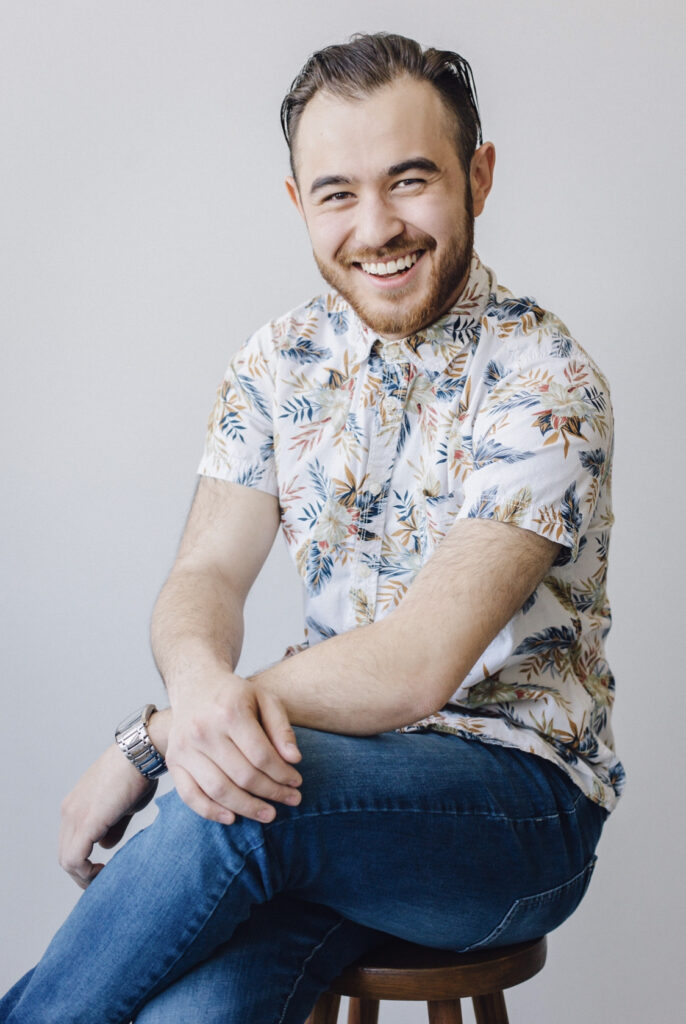 ---
Kate Pallesen
Kate is a graduate of the University of Lethbridge's BFA in Theatre Production and has made Calgary her artistic home. She is thrilled to join Swallow-a-Bicycle for the first time on this production! Select stage management credits include: bliss: the birthday party play (Verb Theatre), SCOPE (Lunchbox Theatre), La Bohème, Christmas at the Opera (Calgary Opera), Ghost Opera (Old Trout Puppet Workshop/Calgary Opera), The Thin Man, The Drowning Girls (Vertigo Theatre), The Outsiders (Storybook Theatre).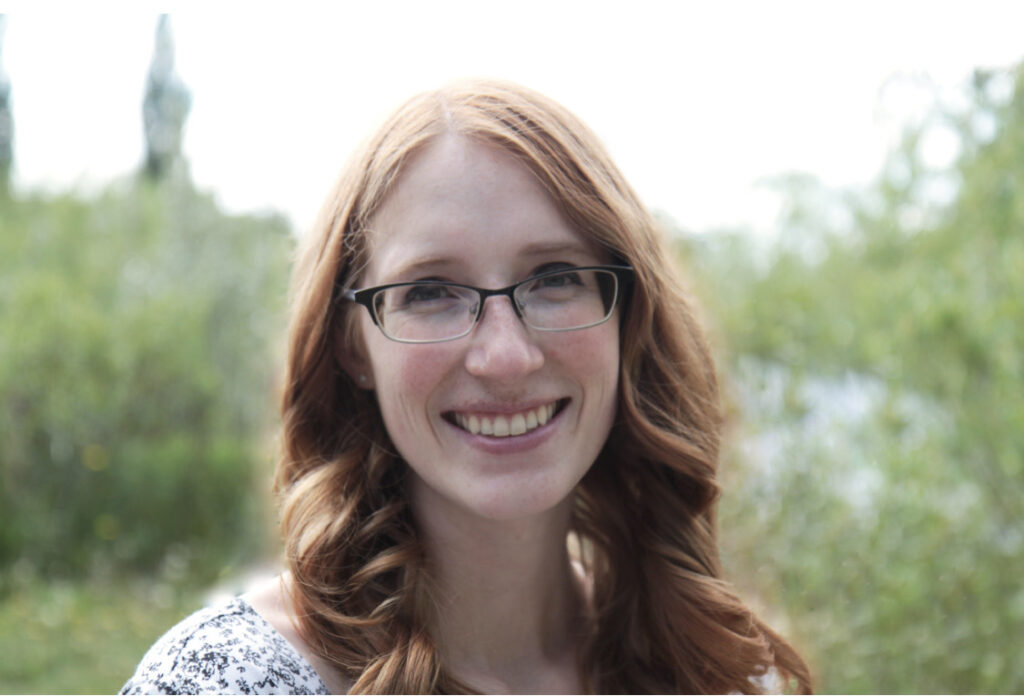 ---
Jenna Rodgers
Jenna is a mixed-race Director and Dramaturg based on Treaty 7 Territory. She is the founding Artistic Director of Chromatic Theatre – a company dedicated to producing and developing work by and for artists of colour. Jenna is also the Dramaturg for the Playwrights Lab at the Banff Centre for Arts and Creativity, the Board Co-Chair of LMDA, and the Artstrek Director for Theatre Alberta. She is a passionate arts equity advocate, a graduate of the NTS Artistic Leadership Residency (2020), the Banff Centre's Cultural Leadership Program (2019), and a member of the artEquity National Facilitator Training cohort (2018). She was shortlisted for the 2021 Gina's Prize and is a recipient of a 2018 Lieutenant Governor's Award for Emerging Artists. She holds a MA in International Performance Research from the universities of Amsterdam and Tampere.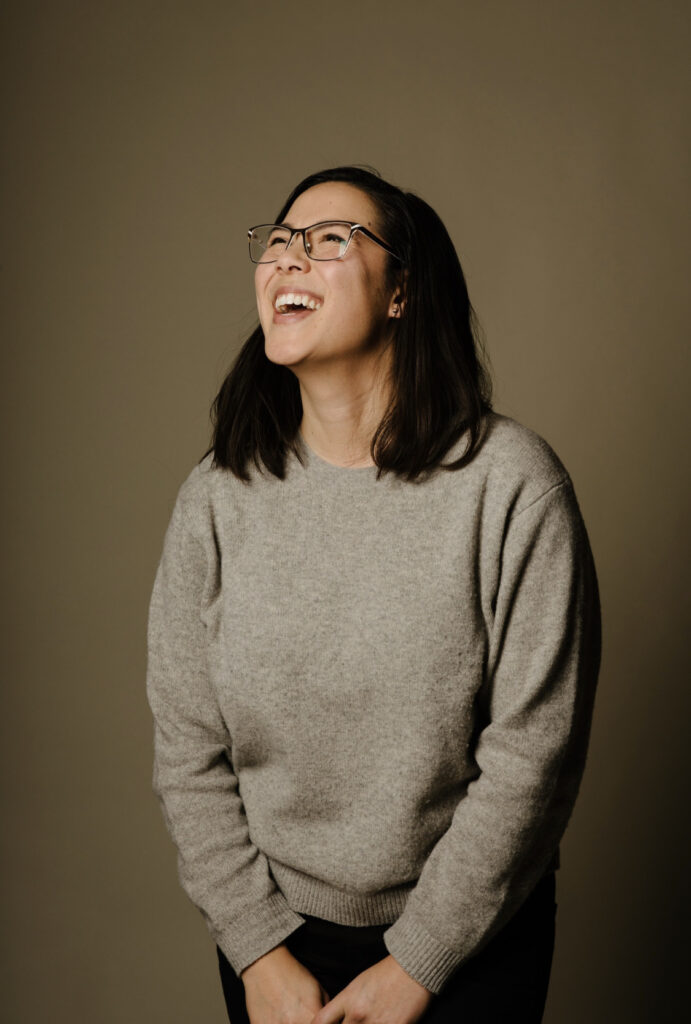 ---
Mike Tan
Mike is a Treaty 7-based theatre artist and photographer. He has worked as a co-creator in devised theatre creation ensembles with Downstage, Theatre Junction, and Ghost River Theatre; an acting ensemble member at the Banff Centre Playwrights Lab workshopping new plays from around the world; and as an actor at Vertigo Theatre, Alberta Theatre Projects, and Theatre Calgary. Mike also works as a documentary photographer for arts and culture organizations, events, and independent artists. He lives with his loves, Di, his son Aiden; and their cat babies, Frankie and Prismo.
---
Sarah Uwadiae
Sarah is a Nigerian artist and theatre designer based in Calgary. Design credits include Stage Two Festival of New Canadian Work: Scope (Lunchbox Theatre), Gimme Chance Leh (Chromatic Theatre), Where Words Once Were (StoryBook theatre), Sexy Laundry (Keyano Theatre), Safe Site (Downstage Theatre). Although Sarah holds a graduate degree in Theatre Design from the University of Calgary; she identifies as a Multidisciplinary Artist. She enjoys creative collaborations and is passionate about storytelling, and artistic exploration.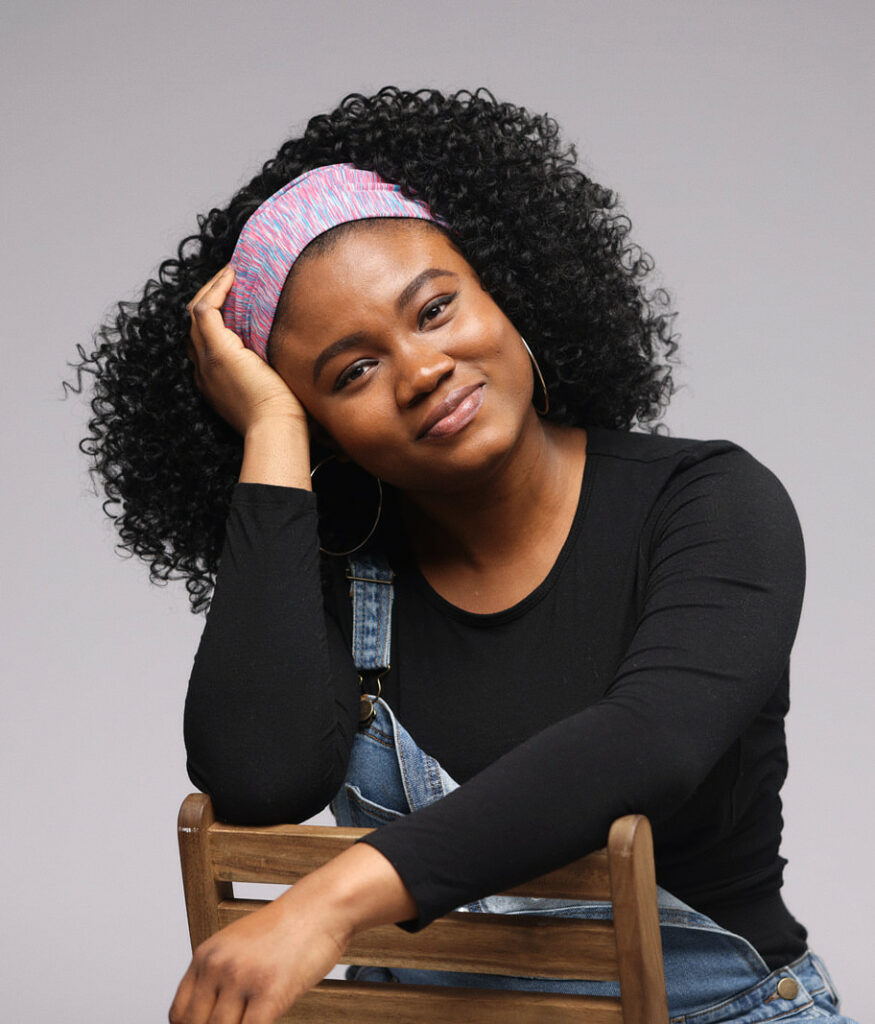 ---
Darren Young
Multi-instrumentalist, composer, music director, and educator Darren Young is an exciting artist with a diverse palette. His music spans a wide array of genres, including classical, post rock, prog, shoegaze, electronic, noise, and jazz. A classically trained guitarist and double bassist, Darren's music has received international press coverage from Prog Magazine, Metal Hammer, Classic Rock Magazine, and the CBC.
Darren's busy concert schedule has taken him across Canada, the UK, US, and France. He has been a featured performer with the Calgary Philharmonic Orchestra, New Music Edmonton, New Works Calgary, Kensington Sinfonia, Instrumental Society of Calgary, Theatre Calgary, and Calgary ProArts Society. A passionate advocate of new music, Darren is a core member of the experimental music collective Timepoint Ensemble and with them has given premieres of many new compositions. He also performs and records regularly as a member of the bands Diatessaron, Jung People, Evan Freeman, and Lucky Sonne.
Recent compositions by Darren include "PARTNERS", a 50-minute song cycle for 12 musicians, comprised of short, character-based fragments that explore different aspects of human interaction and connectivity. "PARTNERS" was written for Diatessaron & Timepoint Ensemble and had its debut performance in February 2018 as part of the 2017-18 Timepoint Ensemble Season. Darren also created the music for "Know The Rules, Win The Game" (Cloudsway Dance Theatre), which premiered at the CanAsian Dance Festival in Toronto, ON (September 2018) and was filmed by the National Arts Centre of Canada in early 2021 for a streamed event. Darren has also composed incidental music for the dance productions "8-Bit: The Video Game Dance Show" (Cloudsway Dance Theatre, April 2019), and "Deep END" (Project InTandem, March 2020). He is currently composing music for a new production, "Se Pa Ra Ti Sm" (Swallow- a-Bicycle Theatre), which will debut in December 2021.
On September 10, 2021 Darren released a single under the name Dmfyoung, a remix for the band FORQ on the GroundUp Music label.
In 2015 Darren co-wrote the soundtrack to the film "Empyrean" with his band Jung People, for which they won an AMPIA Award for Best Original Score (Drama, Over 30 Minutes). The film premiered at the 2015 Calgary International Film Festival, and the soundtrack was officially released in September 2017.
Darren is the President of the Classical Guitar Society of Calgary, an organization that promotes guitar and arts education, and brings internationally acclaimed classical guitarists to Calgary for concerts and Masterclasses. He has twice attended the prestigious Aspen Music Festival and School, holds degrees in performance from the University of Calgary and the University of Toronto, and is currently on faculty at the Mount Royal University Conservatory in Calgary.