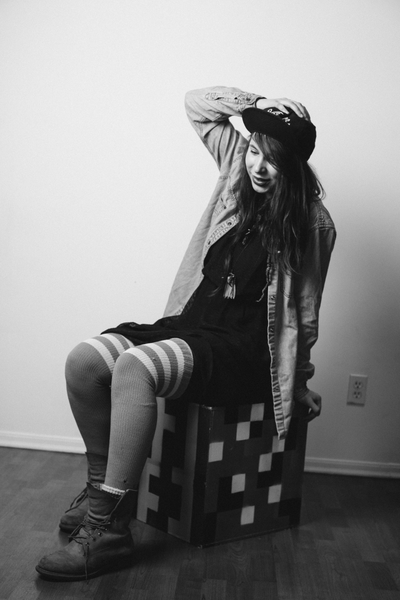 Audrey Lane Cockett: Create in Place / Creating Place

September 10, 2018 – 9:00 am-1:00 pm
Evergreen Community Spaces, #2 1709 8th Ave NE
Register here, for all of Round 2 or for individual sessions!
E-mail info@swallowabicycle.com or call 403.710.0093 for further information.
This workshop is designed to strengthen and deepen connections with and between place, community, and creative works.
First we will go outside and I will guide participants through an outdoor space (any forest, stream, or street corner is perfect) learning and discussing any plants/animals/landscapes/weather we encounter.
Creative exploration of place requires us to be observers, learners, thinkers, and emotional beings. I will help direct and unlock this process.
Then, back inside, each participant can explore a feature they connected with through a guided writing exercise.
I will share an example of my own work strengthened from from this process, and participants can have the opportunity to share their work as well.
From there we will open discussion how this place, the wild we all share, can inform/strengthen our own personal practices, and how our work can in turn inform/strengthen the place and communities we belong to.
Please dress for the weather, and bring writing implements.
Register here, for all of Round 2 or for individual sessions! E-mail info@swallowabicycle.com or call 403.710.0093 for further information.
About Audrey Lane Cockett
Audrey Lane Cockett is a poet, spoken word artist, director, arts organizer, and outdoor educator based in Treaty 7 land, Calgary AB. Her work is rooted in wild, both outside and in. Through her work in education and poetry, she is a passionate advocate for mental health awareness, gender equality, love, and care for the natural world.
Audrey Lane believes art is an avenue for strengthening community, education, and connection to place. She has delivered workshops with University of Calgary's Education Program, with 2016's National Power Shift Conference in Edmonton, as well as in collaboration with several local organizations. She has co-written and performed theatre productions such as the show Outside-In with Swallow-a-Bicycle Theatre and directed shows such as Weaselhead Soundscapes, which was featured in the Beakerhead Festival. She also works as a park naturalist for the Weaselhead Park Preservation Society teaching students from K-9 in the Elbow River Valley.
She is an alumnus of the Banff Centre's 2017 Spoken Word Program, the Canadian Wilderness Artist Residency 2016, and was co-captain of Calgary's 2017 Slam Poetry Team that represented and placed 6th nationally. Her work has been published in the Journal of Wild Culture, Oratorealis, Tides Zine, Extra Sense Poetry, as well as featured in collaboration with opera in the album 'Expect the Unexpected' by Michelle Minke.
Audrey Lane has participated in several national spoken word festivals, as well as several interdisciplinary festivals (Fluid Movement Arts Festival, Victoria Fringe Festival, Victoria Spoken Word Festival, Beakerhead Festival). Internationally, she has competed and featured in several of the Eastern states, immersed and studied in the poetry-jazz fusion scene in Boston, won at the Bowery Poetry Club in NYC, and at the Slam in London, England hosted by the Royal Academy of Dramatic Arts.
She is invested in exploring poetry and its intersections with other art forms, learning, healing, and transformation.