Swallow-a-Workshop Series: Asian Heritage Month Edit 2020
Artist Biographies
Swallow-a-Bicycle Theatre is proud to introduce the artists participating in the Swallow-a-Workshop Series: Asian Heritage Month Edit 2020!
---
Davey Samuel Calderon
Davey Samuel Calderon (he/him/his) is a queer Filipino-Canadian theatre artist based on the unceded territories of the coast salish peoples: the Musqueam and Tsleil-Waututh and Squamish nations. He has his BFA in Theatre Performance and Communication from SFU. Co-Founder of New(to)Town Collective, an emerging theatre collective aspiring to provide accessible, experimental training workshops and creating new interdisciplinary works together. Through New(to)Town Collective, he has co-created a range of original theatrical works. Specifically he was lead creator of the first ever drag-karaoke-clown play, Big Queer Filipino Karaoke Night! and co-collaborator on June Fukumura's award winning (2019 Vancouver Pick of the Fringe) My Name is SUMIKO, which has gained him recognition in Vancouver and within Canada. He is also an emerging writer, director, producer, and curator, which has led him to work with companies such as: Playwrights Theatre Centre, Neworld Theatre, Alley Theatre, Pi Theatre, and Up in the Air Theatre.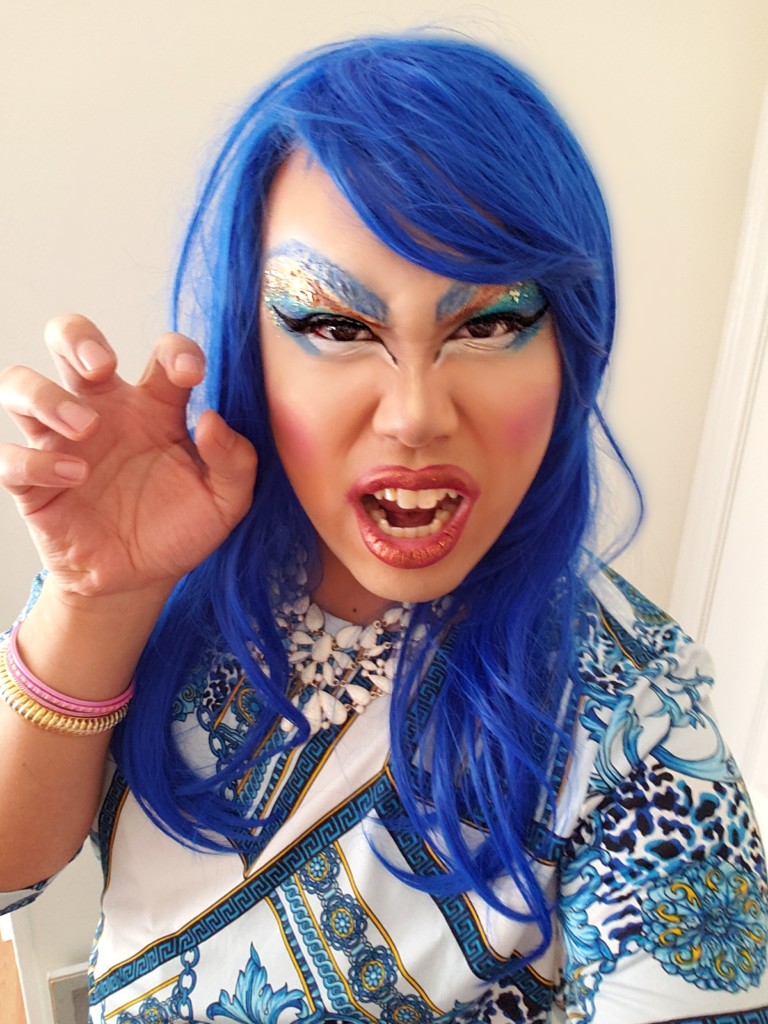 ---
Natalie Tin Yin Gan
Natalie Tin Yin Gan (顏婷妍) is an independent choreographer, interdisciplinary artist, and facilitator working on the unceded ancestral lands of the Coast Salish peoples. Her practice squats at the intersections of food, feminisms, race, voice, and body. She has presented, performed, and spoken in Seattle, Vietnam, Malaysia, and across Canada.
Natalie is the Co-Artistic Director of interdisciplinary company, Hong Kong Exile, where she explores the historical and contemporary politic of the state of Chineseness from a diasporic perspective. Natalie's practice is profoundly influenced by choreographer Lee Su-Feh (battery opera performance) whose mentorship instigated her dedication to Fitzmaurice Voicework. She is a passionate educator, producer, and the Youth Program Coordinator at the PuSh International Performing Arts Festival.
Natalie is a late sleeper, a late riser, a late bloomer, a latecomer, and a late-night snacker. nataliegan.com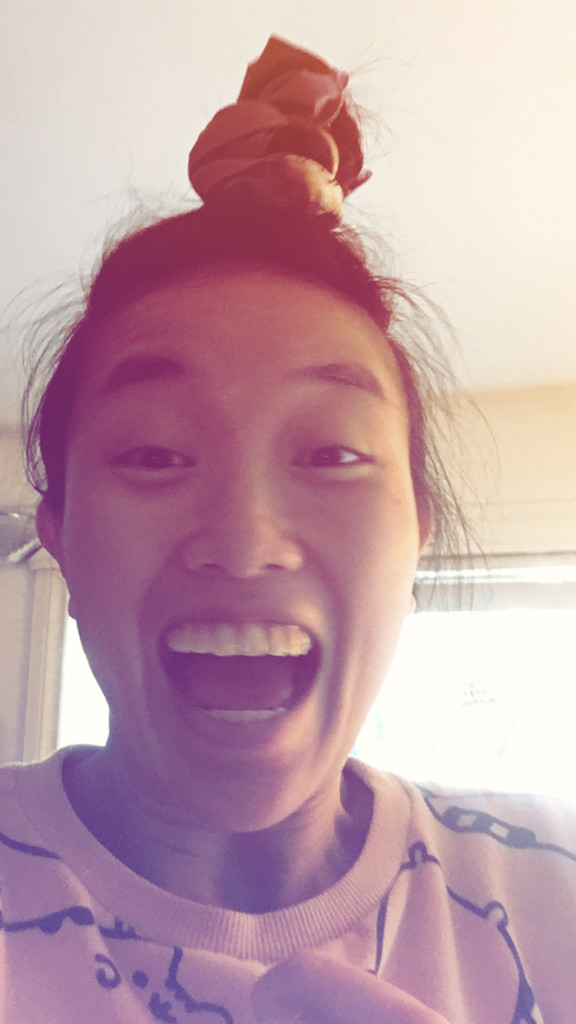 ---
Yujin Kim
Yujin Kim (she/her) is a University student and part-time photographer and model who is currently residing on Treaty 7 territory.  She was born and raised in Seoul and multiple small cities in South Korea, graduated high school in Abu Dhabi and moved to Calgary in 2015 to start her business degree.
She fell in love with live music so quickly, joined the live music club U of C GIG Club in the first year and created a live music showcase platform, Holy.Smoked.Rosary for the local music archives in photos and videos. She is also a published model and is currently building her makeup and fashion portfolio by collaborating with more creatives of colour in Alberta and within Canada. 
Her photography and art directing is heavily inspired by family photos in 90s, ren heng, politically incorrect standup comedies. She aspire to continue her career in Comedy writer and A&R in international recording company.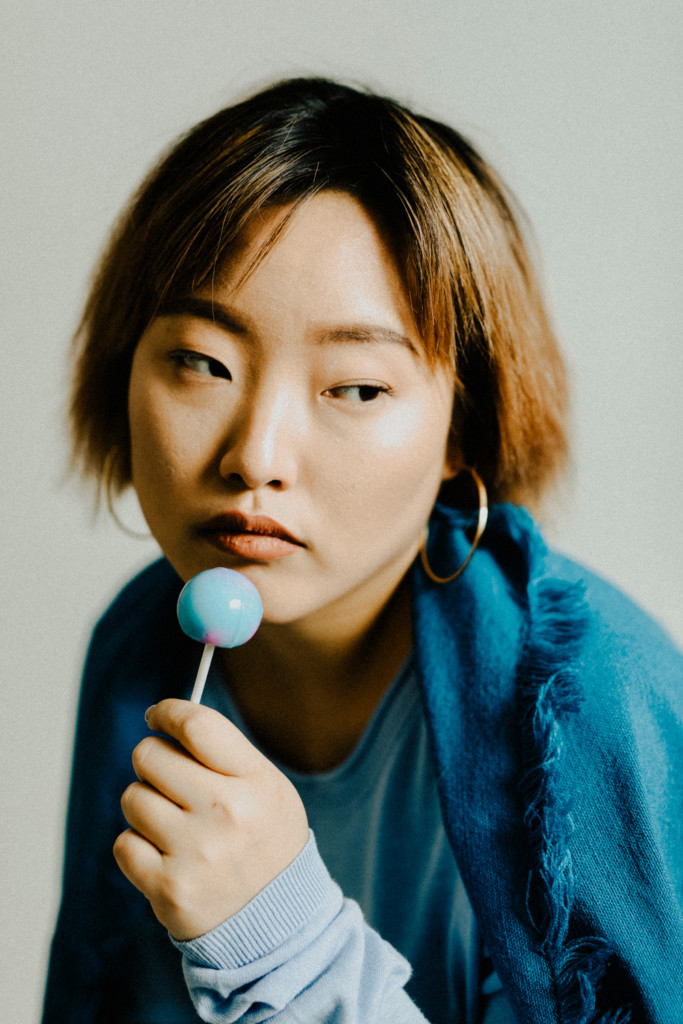 ---
Bianca Miranda
Born and raised in the Philippines, Bianca Miranda (she/her) is a Filipino-Canadian actor/performer, theatre maker, and arts administrator based in Mohkinstsis. She is also the artistic associate at Handsome Alice Theatre.
As an artist, she aims to authentically tell stories and help uplift other marginalized voices. Bianca, along with her art partner, Keshia Cheesman, has been co-writing their show "The F Word" (@thefword_show), reclaiming the word "fat" and confronting fatphobia together. It's set for a world premiere soon, like sooner than you think, so stay tuned!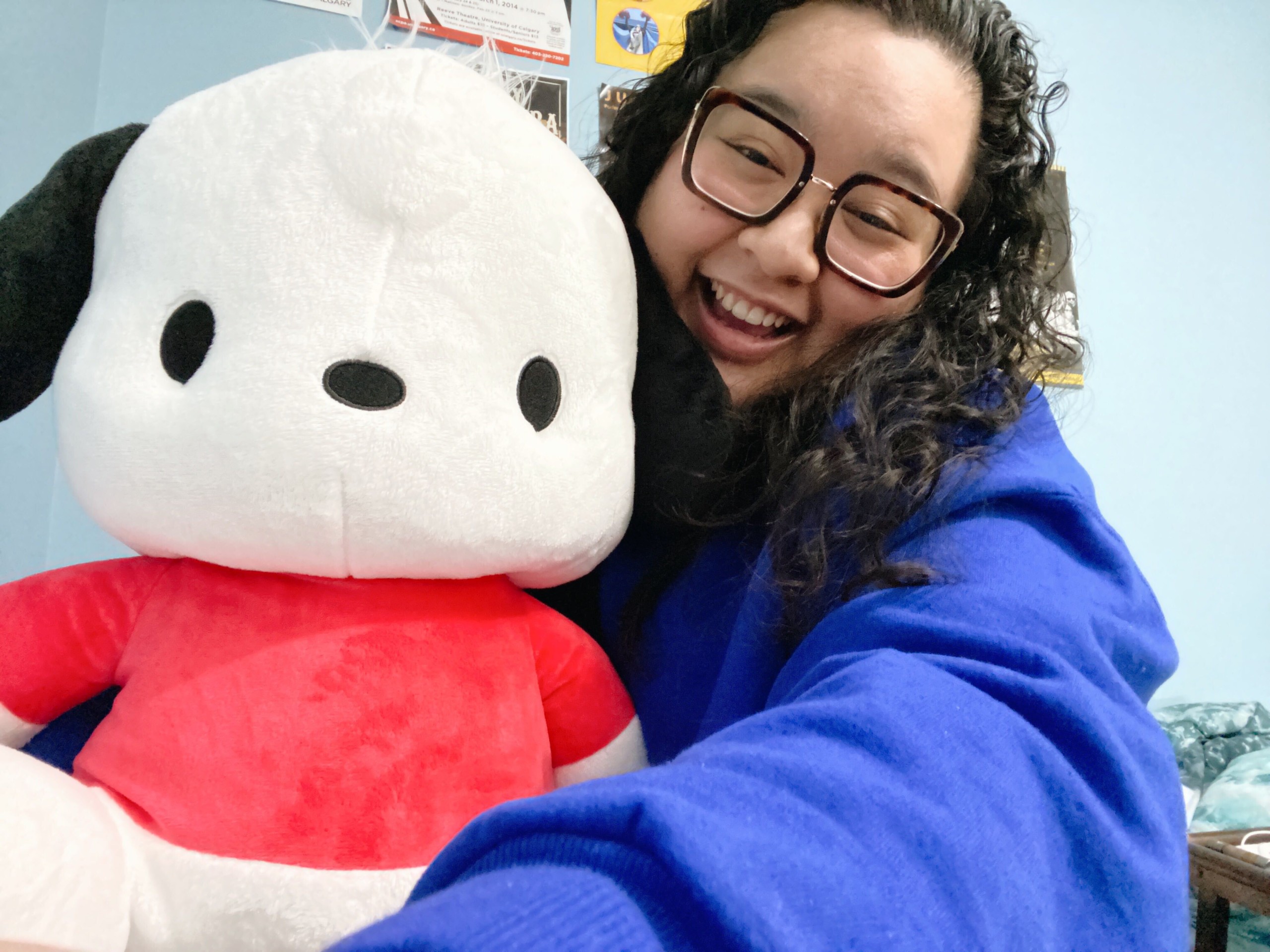 ---
Monica Ogden (she/they) is an award-winning disabled Filipina, Polynesian, British storyteller, actor and comedian. Her Lilang migrated to Kapuskasing ON from Santa, Illocos Sur, Philippines in 1966, and Monica and her family are uninvited visitors in the unceded territories of the Lekwungen and WSANEC peoples.
Her solo show Monica vs. The Internet: Tales of a Social Justice Warrior ( ★★★★★ Winnipeg Free Press, ★★★★★ Saskatoon Star Phoenix), directed and co-created by K.P. Dennis, toured 6 cities across Canada in the summer of 2019, was the co-runner up for the TD Fringe Forward Award at the Vancouver Fringe Festival, was presented at Second City Toronto in November 2019, and will be part of the #ArtApart series this May 2020 with the National Theatre School in response to the COVID-19 pandemic.
Her quarantine selfies are a) after a very quarantine hair dye job, in her bed looking #disabledandcute b) part of a series of selfies she is taking during quarantine of both enjoying beams of sunshine, and dressing in "Disney Bound" character clothing. Enjoy Moana in the sun!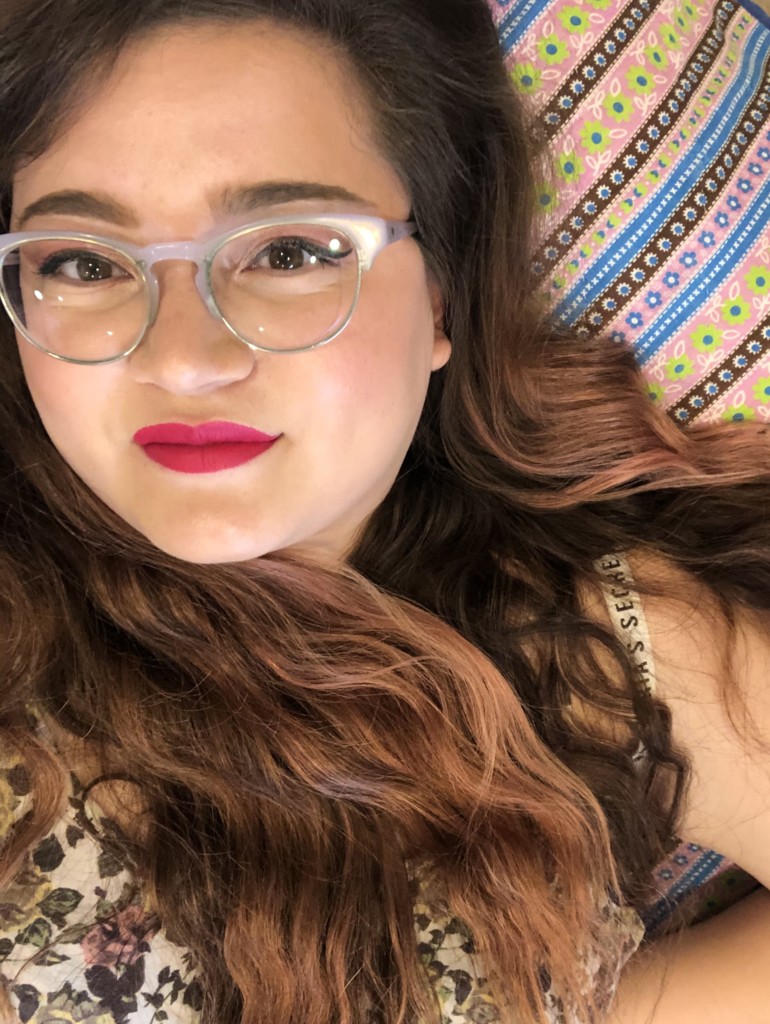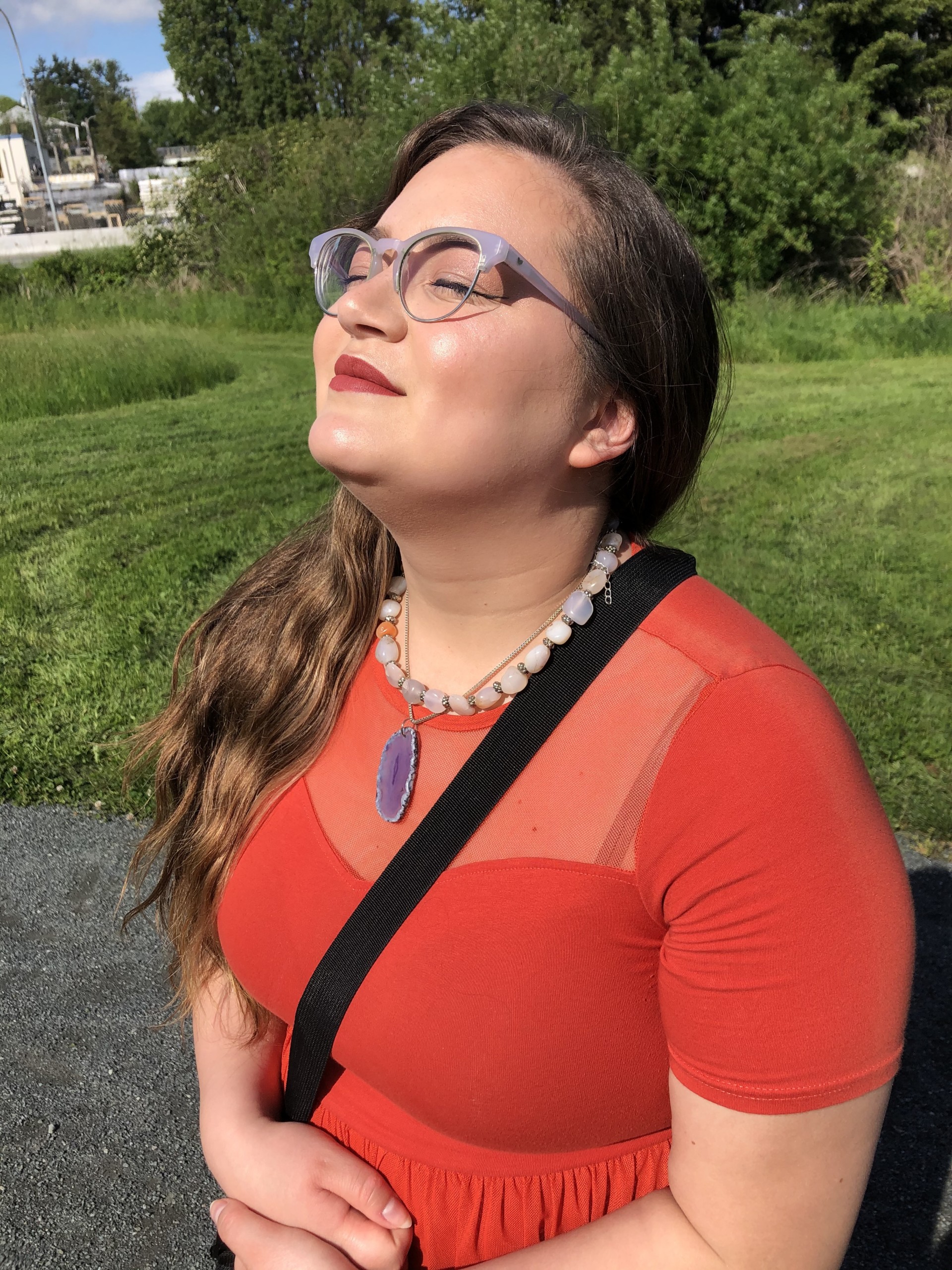 ---
Kristen Padayas
Kristen is an actor, producer, and activist currently residing on Treaty 7 territory. She is a graduate of Grant MacEwan College's Theatre Arts Program and the University of Alberta's Bachelor of Fine Arts Acting Program.
Select acting credits include: Bare: A Pop Opera (Raw Mango Theatre), On the Banks of the Nut (Teatro la Quindicina), Matt and Ben (Theatre Transit), Harold and Vivian Entertain Guests (Impossible Mongoose), The Kaufman Kabaret (Studio Theatre), Under Cover (Concrete Theatre, Elizabeth Sterling Haynes Nomination), Working it Out (Alberta Workers' Health Centre), Bone Wars (Punctuate Theatre), Apple (Sage Theatre), Flight Risk (Lunchbox Theatre), The Scarlet Letter (Theatre Calgary), The Wedding Party (Alberta Theatre Projects), Sherlock Holmes & the Raven's Curse (Vertigo Theatre).
She is an Artistic Co-Producer with Impossible Mongoose (Edmonton) and an Associate Producer with Chromatic Theatre (Calgary). She is currently facilitating Chromatic Theatre's IBPOC Playwrights Unit (Indigenous, Black, Person of Colour).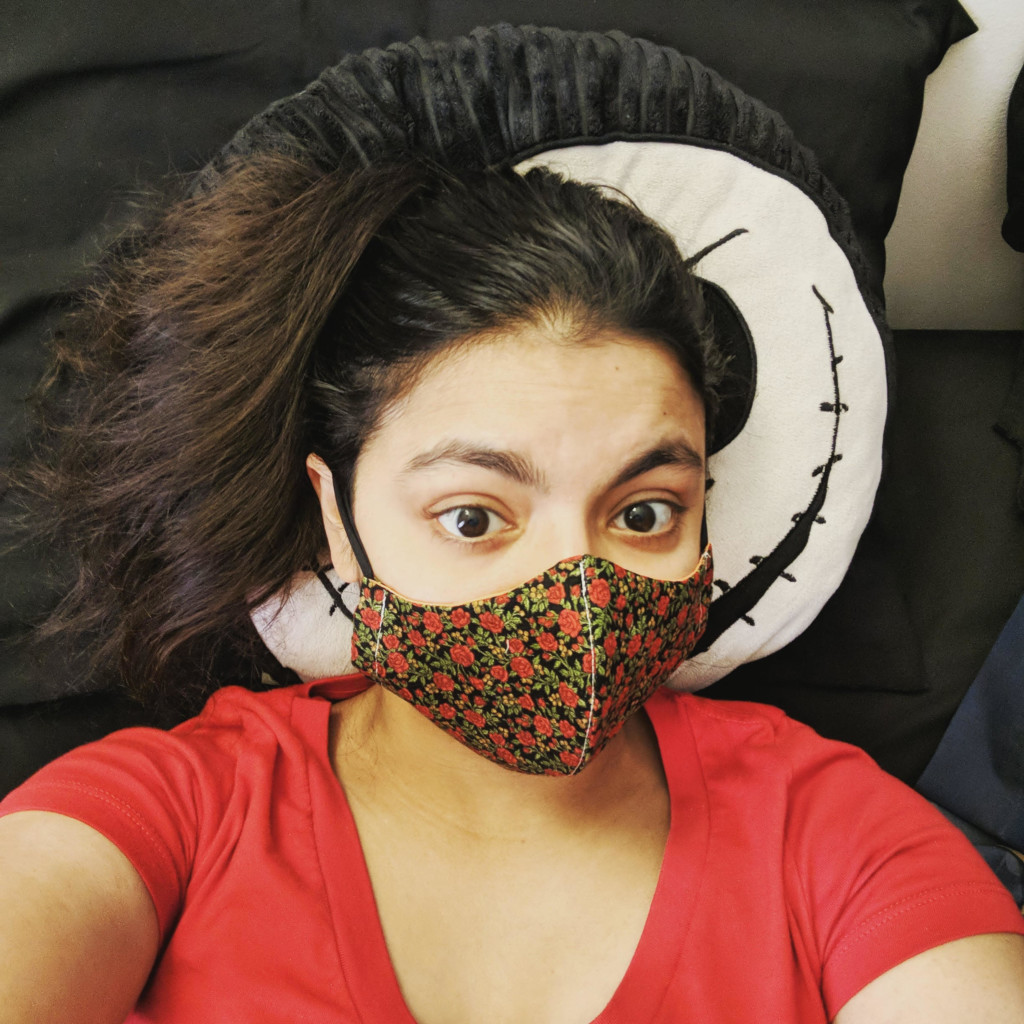 ---
Jenna Rodgers
Jenna is a mixed-race Director and Dramaturg based in Moh'kins'tis (Calgary), on Treaty 7 Territory. She is the founding Artistic Director of Chromatic Theatre – a company dedicated to producing and developing work by and for artists of colour. Jenna is also the Dramaturg for the Playwrights Lab at the Banff Centre for Arts and Creativity. She is a passionate arts equity advocate, an active member of the Consent and Respect in Theatre (CART) collective; the Vice President of Equity, Diversity and Inclusion for LMDA; and the Board Chair for Theatre Alberta. Jenna is a recipient of a 2018 Lieutenant Governor's Award for Emerging Artists, as well as a graduate of the NTS Artistic Leadership Residency, and a graduate from the 2019 cohort of the Banff Centre's Cultural Leadership Program. She holds a MA in International Performance Research from the universities of Amsterdam and Tampere.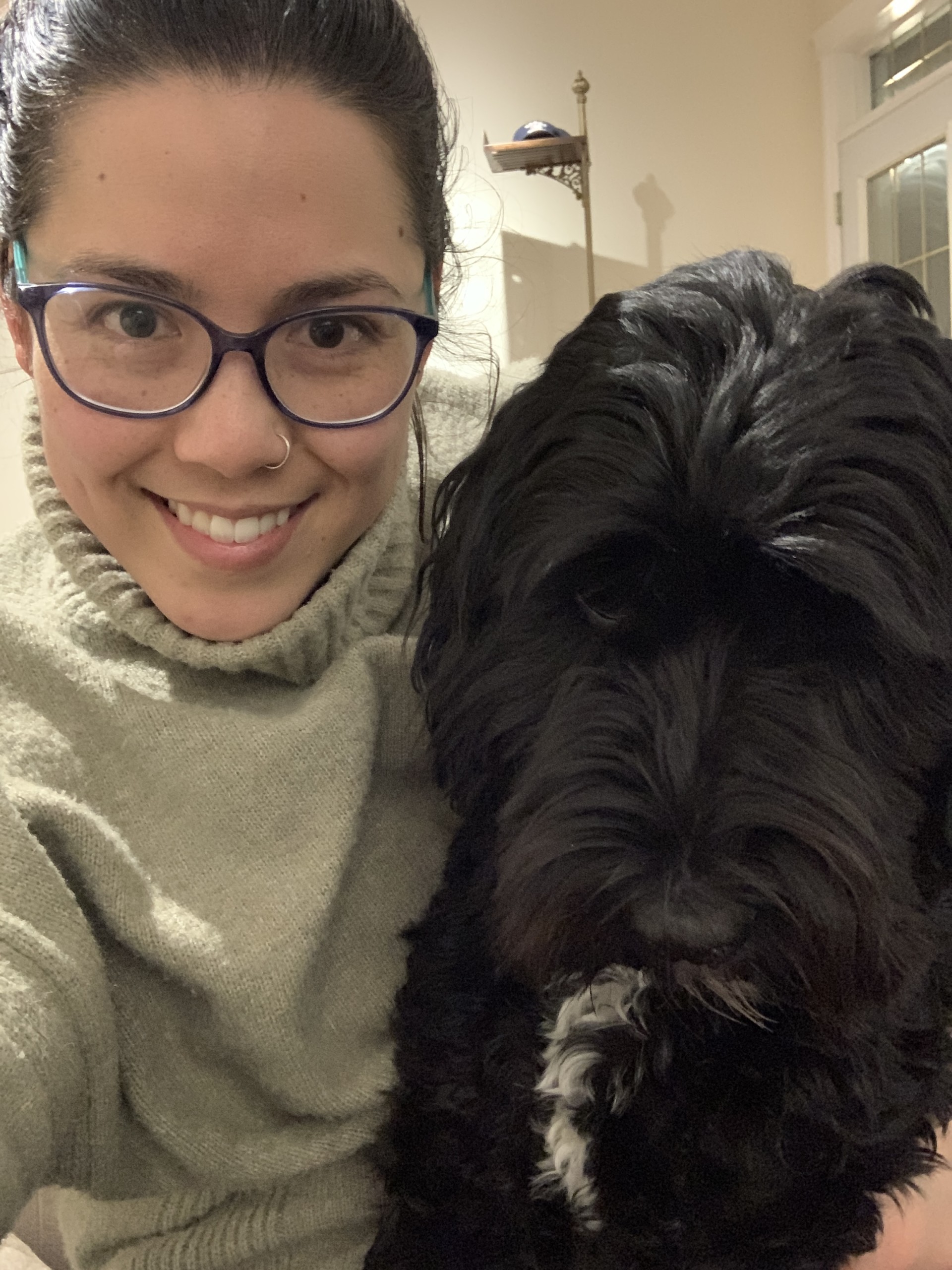 ---
Angela Sun
Angela Sun is a mad, fat, first generation/ settler theatre performer, creator, producer, arts administrator, and writer of East Asian descent. She has previously performed in or co- created works for The Bentway, the Gardiner Museum, and the Art Gallery of Ontario; as well as the Toronto Fringe Festival, the Hamilton Fringe Festival, the Paprika Festival, the SummerWorks Performance Festival, and the InspiraTO Festival. She has worked with a variety of emerging and established artistic companies including Factory Theatre, Reel Asian Film Festival, Theatre Passe Muraille, Fixt Point, Political Movement, Theatre ARTaud, The ARTillery Collective, Silk Bath Collective, xLq, Broadleaf Theatre, Little Black Afro Theatre, Filament Incubator, Fancy Bits Theatre, Re:Play, Hart House Theatre, Canadian Rep Theatre, Mixed Company Theatre, Toronto Laboratory Theatre, and Toronto Playback Theatre.
Her original works have been curated by the National Theatre School as a part of their Arts Apart program, the popular art collective xLq for Body Break X produced by Anandam Dancetheatre with Theatre Passe Muraille, and by Little Black Afro/ TakingITGlobal/ Obsidian Theatre Company for their Rising Tide Showcase. She is currently developing work with Cahoots Theatre as a part of their Hot House/ Lift Off Lab & Showcase cohort.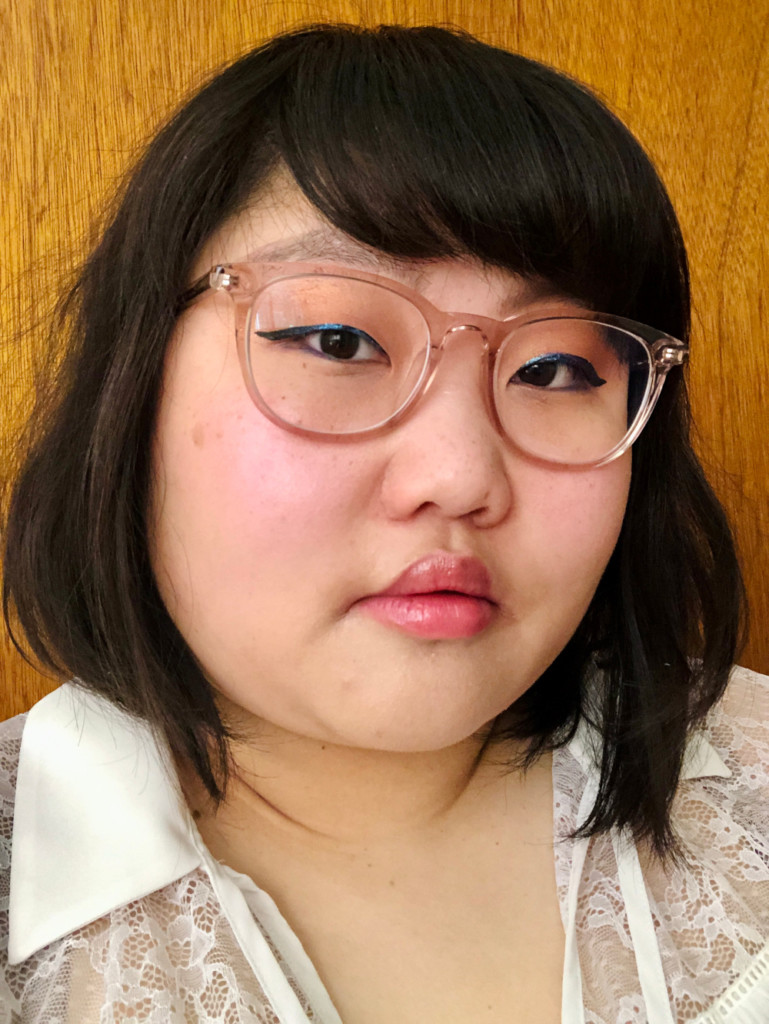 ---
Teardrop Collective
Meet the team behind Leopards and Peacocks!
---
Natasha Gitanjali Lena
N. Gitanjali Lena is a playwright, performer, cellist, lawyer and writer of poetry and short fiction. Her first play, a queer comedy, is called Leopards and Peacocks. Parts of the play titled Mesh debuted as devised theatre at the Rhubarb Festival in 2017. The script was developed through Nightwood's Writing from the Hip Program 2016/2017. The play was read at the Groundswell Festival in 2017 under the direction of Andrea Donaldson. Gitanjali has worked with Carmen Aguirre and Paula Wing at Tarragon Theatre to further develop the script. She mentored a youth in the Artists Mentoring Youth theatre program in 2019. Gitanjali and her creative team took part in the Stratford R&D Lab in December 2019 to develop Deaf character and environment using Deaf theatre techniques. Gitanjali's ancestry is from Tamil and Sinhalese roots in the East and South of Sri Lanka. She is the proud Amma to a teenaged savant.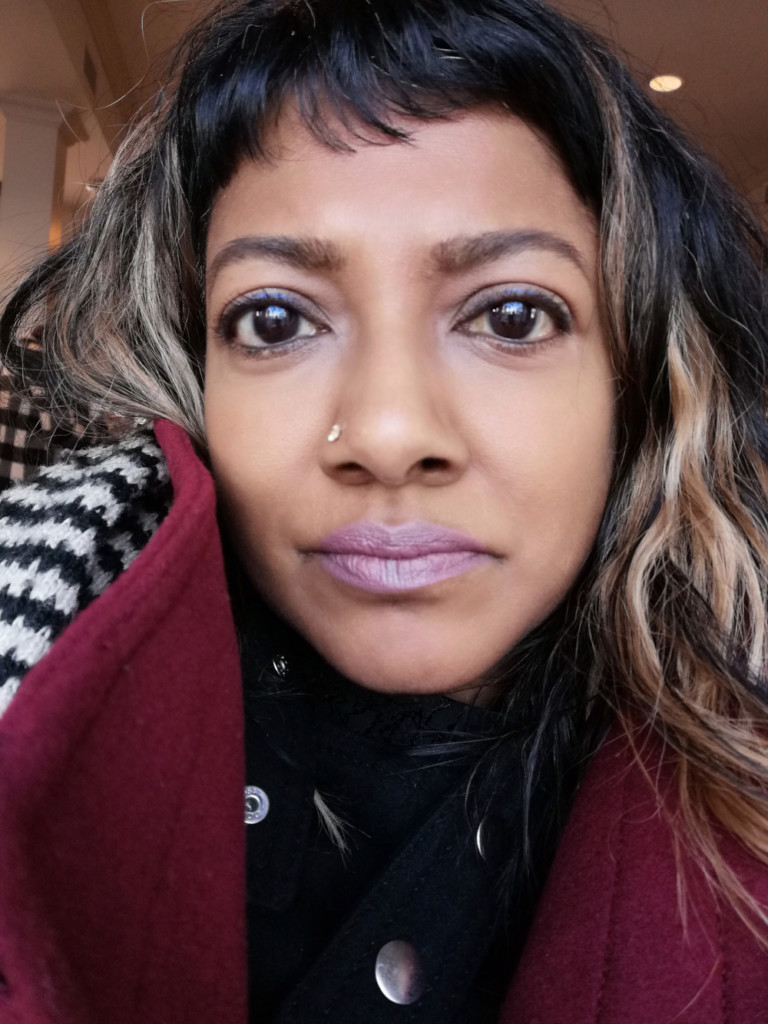 Nikki Shaffeeullah
Nikki Shaffeeullah is a theatre-maker, facilitator, equity worker, and community engaged artist. Her work has included serving as Artistic Director of the award-winning community arts company The AMY Project (2015-2019); Editor-in-Chief of the national socially-engaged theatre journal alt.theatre; Assistant Artistic Director of Jumblies Theatre (2015-2017); and as a founding and core member of Confluence Arts Collective, an artist activist group committed to transformative justice and prison abolition (2017-present). Through her collective Undercurrent Creations, Nikki produces new theatrical work, and and sector development initiatives for equity-seeking artists. Nikki has an MFA from the University of Alberta and is a Fellow of the Salzburg Global Forum for Young Cultural Innovators. A queer Indo-Caribbean settler born and living in Tkaronto, Nikki's work is informed by a family who loves music, puns, justice, and food. She believes art should disrupt the status quo, centre the margins, engage with the ancient, dream of the future, and be for everyone.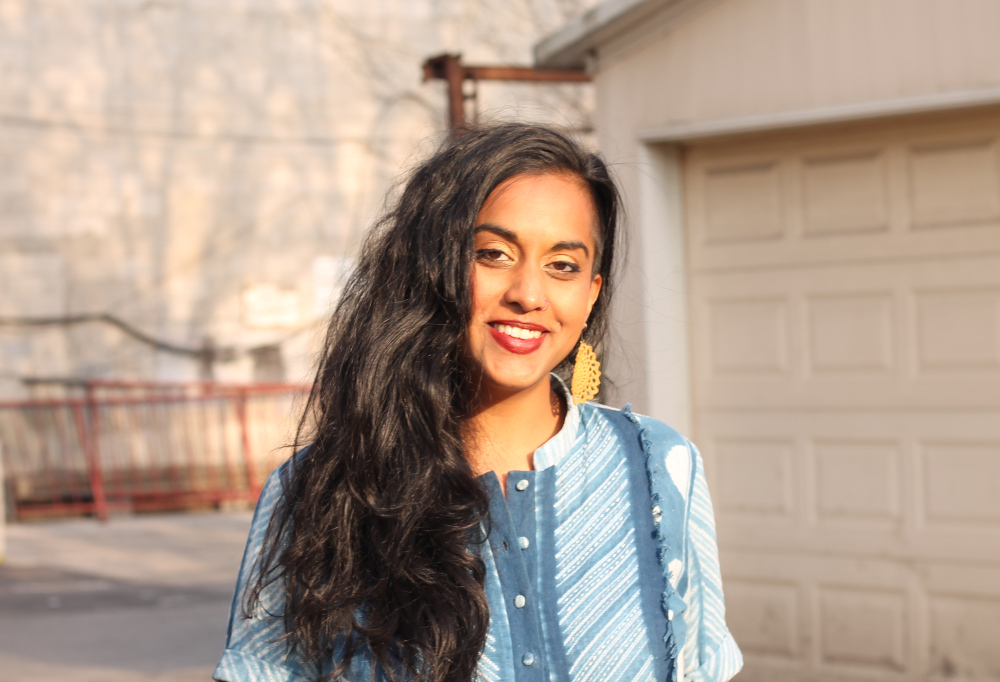 ---
Angel Gladdy
Angel Glady is a trans woman from Tamil Nadu. She is the first trans woman who went to Madras University to do M A Mass Communication. She is a theatre activist and has worked with French theatre group 'clowns without border' and a South Korean theatre group called 'TUIDA'. She acted in many Tamil movies as well. She worked as a hospital clown in Chennai for the government hospital. She feels art is the best tool to make a revolution and she is the co-founder of a trans theatre group called Panmai theatre in Chennai India. She completed voice boot camp Theatre program in Stratford. She read her own piece "Brown girl seeking" in Parkdale theatre festival.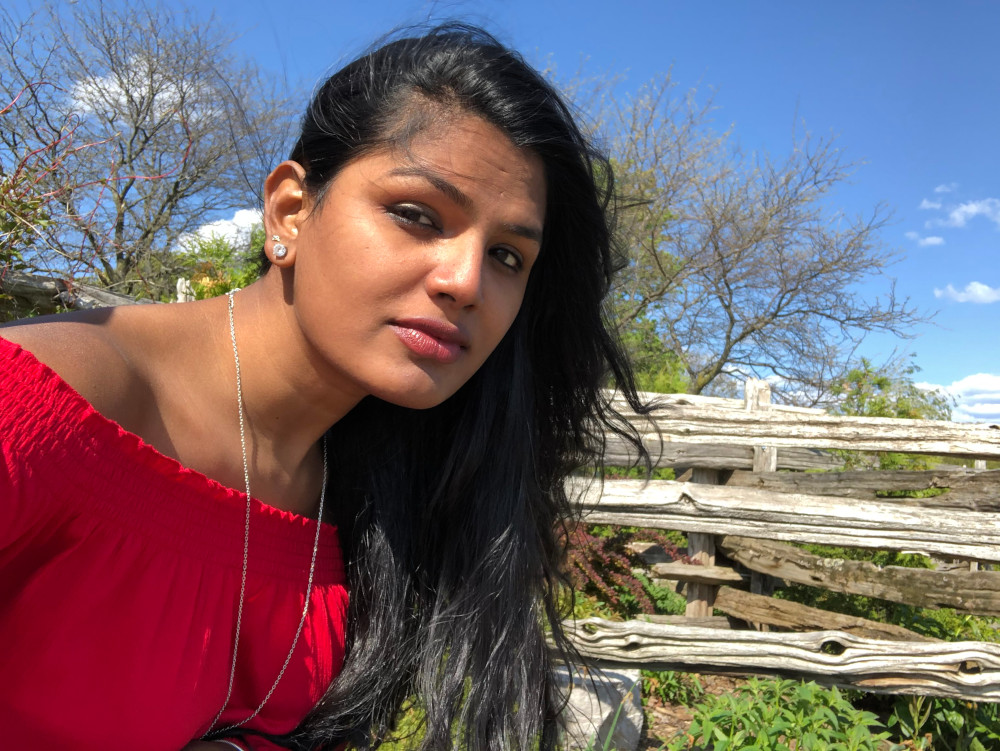 ---
Jake Runeckles
Jake Runeckles is an Indian-Canadian creator and performer based in Toronto, Ontario. He trained at George Brown Theatre School, and the Birmingham Conservatory for Classical Theatre. Past theatre credits include The Neverending Story, Henry VIII (Stratford Festival); I and You (Outlook Theatre); The Secret Garden (Young People's Theatre); The Nails (Summerworks); Animal Nature (Clay and Paper Theatre). Jake is also a musician and DJ, and is writing tv comedy shorts in isolation.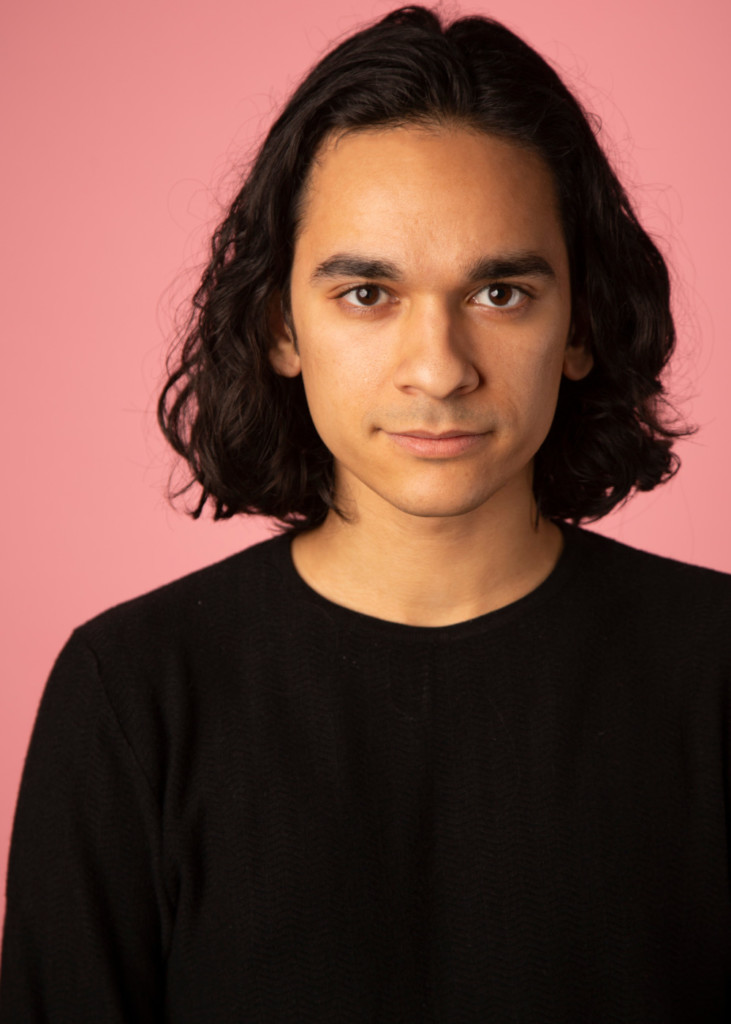 ---
Michelle Rambharose
Michelle Rambharose is a Guyanese-Canadian actor and theatre artist based in Montréal and Toronto, originally from Scarborough, ON. As an actor, Michelle has worked with companies such as Centaur Theatre, Tableau d'Hote Theatre, Geordie Theatre, Toronto Fringe, Summerworks, and Young People's Theatre, where she performed in the Dora Award winning production of Erin Shield's Instant, and as Juliet in Repercussion Theatre's production of Romeo & Juliet, for which she was nominated for a Montreal English Theatre Award for Outstanding Lead Actress. Her work as a creator/director of new texts and productions has been showcased independently around Montreal, and has garnered her multiple META nominations. She is an alumni of Concordia University.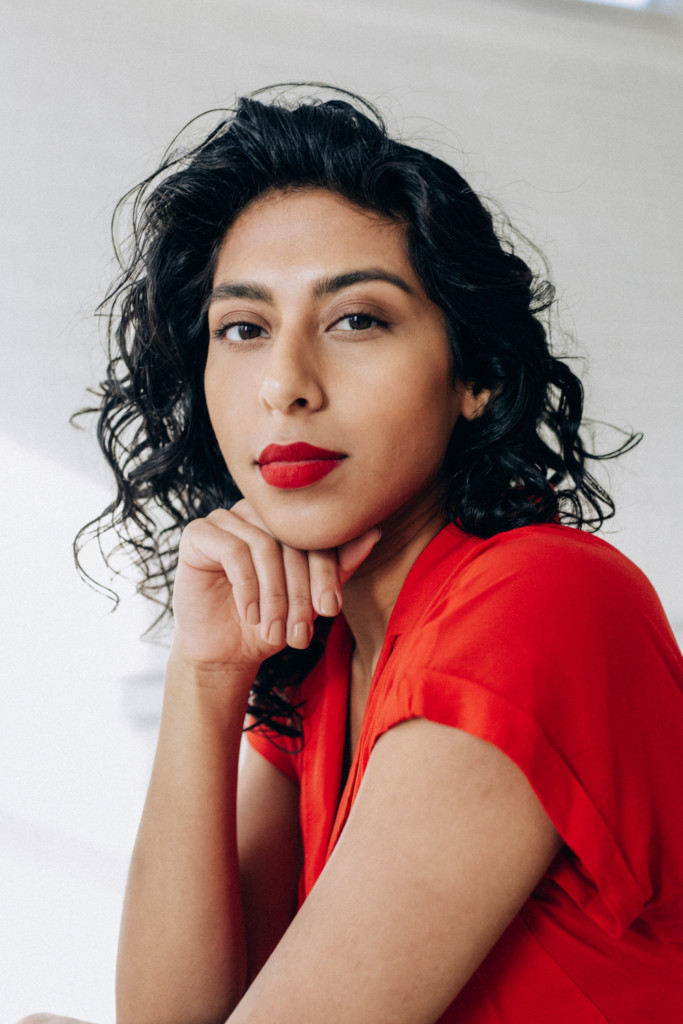 ---
Thurga Kanagasekarampillai
Thurga Kanagasekarampillai is a Deaf Tamil Queer artist. She graduated with Honours in the Acting for Media program at George Brown College in 2018. She has worked as Deaf Interpreter and ASL performer with Cahoots Theatre for "The Enchanted Loom" (2016); Red Dress Production for "Drift Seeds" (2017) as ASL performer; and Speculation (2018) as ASL performer and Deaf Interpreter. In February 2019, she performed with Deafies' Unique Time at Rhubarb Festival and Sound Off Festival in Edmonton, Alberta. She was in 'The Tempest' at Citadel Theatre as Miranda in Edmonton in April – May 2019.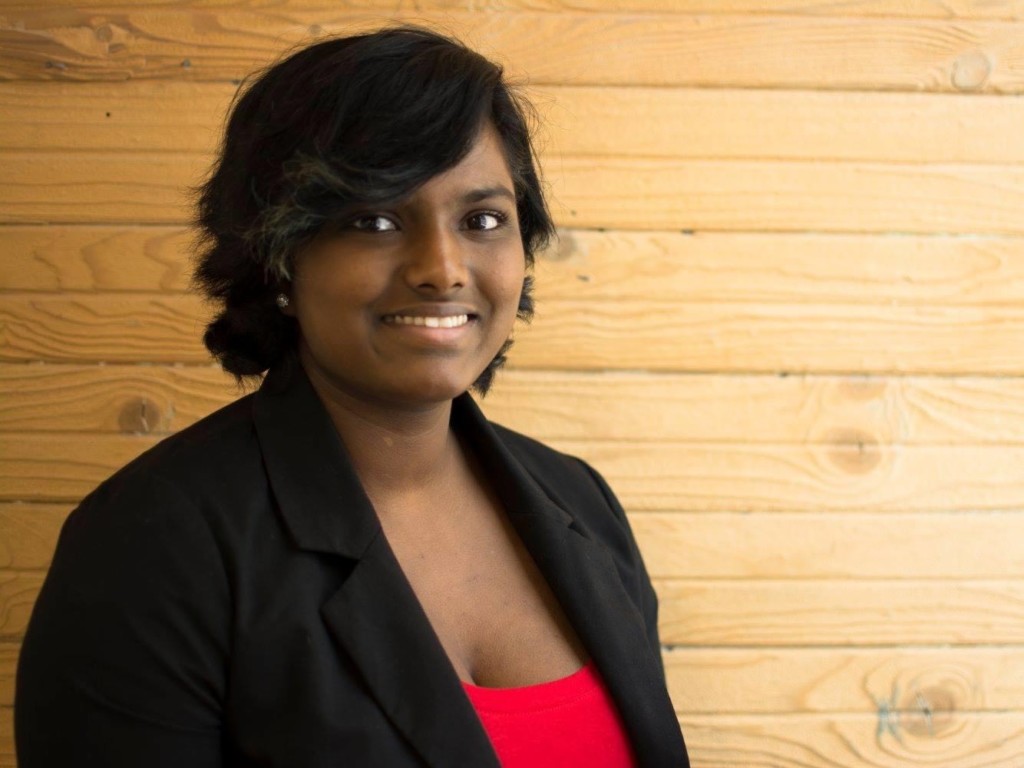 ---
Sharada Eswar
Playwright, storyteller, singer and arts educator, Sharada Eswar's work spans across multi disciplines and art forms. A published children's author, she's trained to be a storyteller. Simultaneously, she also immersed herself in Carnatic Music (south Indian classical music) in Chennai, India. Her musical endeavours have also many other styles, including Hindustani Classical (Patiala Gharana) Baul Music, Rabindra Sangeet and Abhang. She was part of the team representing India at the India Abroad show in Paris and New York. She was also one of the three chosen by the Centres Culturels des Lions Clubs de Paris to present Indian culture in Normandy, France. Since then, she has been performing and teaching in Toronto and internationally, drawing on her own South Asian ancestry and heritage. A published children's author of titles:
Upcoming: Butter Chicken, The Lonely Wife (supported by Soulpepper Theatre), and The Mahabharata (Whynot Theatre/Shaw Festival).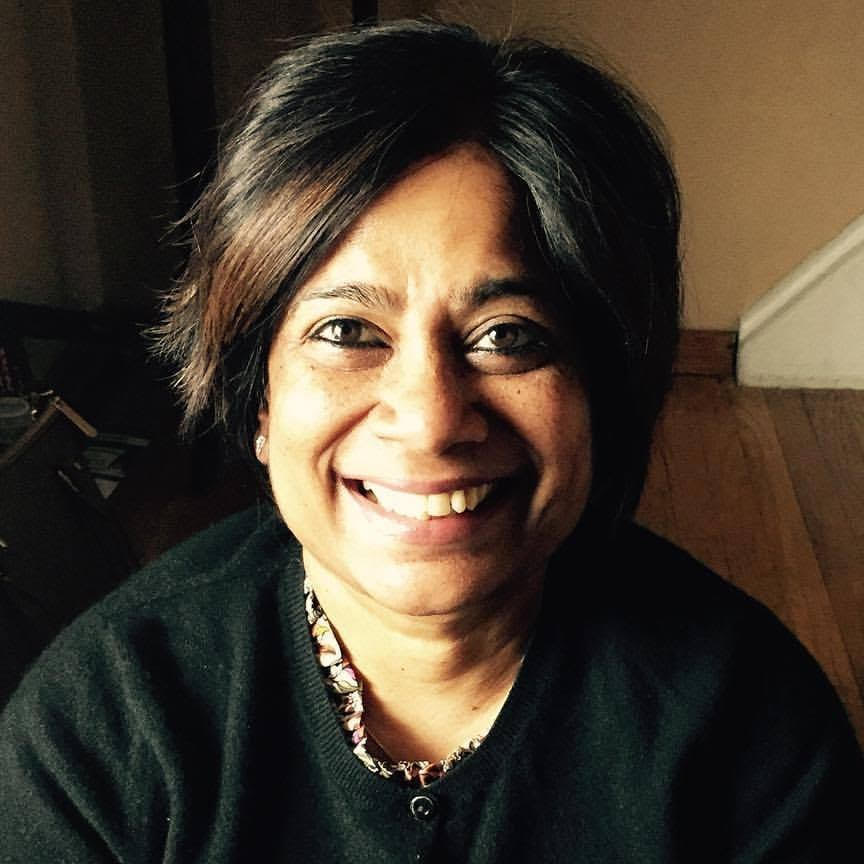 ---
Suchiththa Wickremesooriya
Suchiththa is a multi-disciplinary Sri Lankan actor/educator who has recently been drawn to multi-sensory theatre as well as physical theatre. As an educator, he holds a M.A in Musical Theatre and teaches for Shakespeare in Action in schools and for their Library Program. He was most recently seen in Bend it Like Beckham in its North American premiere in Toronto and in a Summerworks presentation of Deaf-integrated Theatre techniques. Other Select Credits include Ariel in The Tempest (Citadel Theatre), Fakir in The Secret Garden (Theatre Calgary) and Ifty in Pocket Rocket (Lost and Found Theatre). Follow him @SuchiththaW .
---
Bilal Baig
Bilal Baig (they/them) is a queer, trans feminine, muslim playwright, director and workshop facilitator. Bilal's first play, Acha Bacha, was co-produced by Theatre Passe Muraille and Buddies in Bad Times Theatre and will be published by Playwrights Canada Press in Spring 2020. Other work in development includes: blue eyes killed him without blinking, Kainchee Lagaa, Kitne Saare Laloo Yahan Pey Hain, and I want that free mind! Bilal's directing work includes: Wah Wah Wah (SummerWorks Performance Festival), Eraser (RISER Project, co-directed with Sadie Epstein Fine) and The Trans Gemmes (Rhubarb Festival). Currently, Bilal is the Assistant Artistic Director at The AMY Project and the Artistic Programs Manager at the Paprika Festival. Bilal develops and facilitates creative writing workshops for youth in under-served communities in Toronto through a charitable organization called Story Planet, and anti-Islamophobia workshops in schools across the Greater Toronto Area through the Rivers of Hope Collective.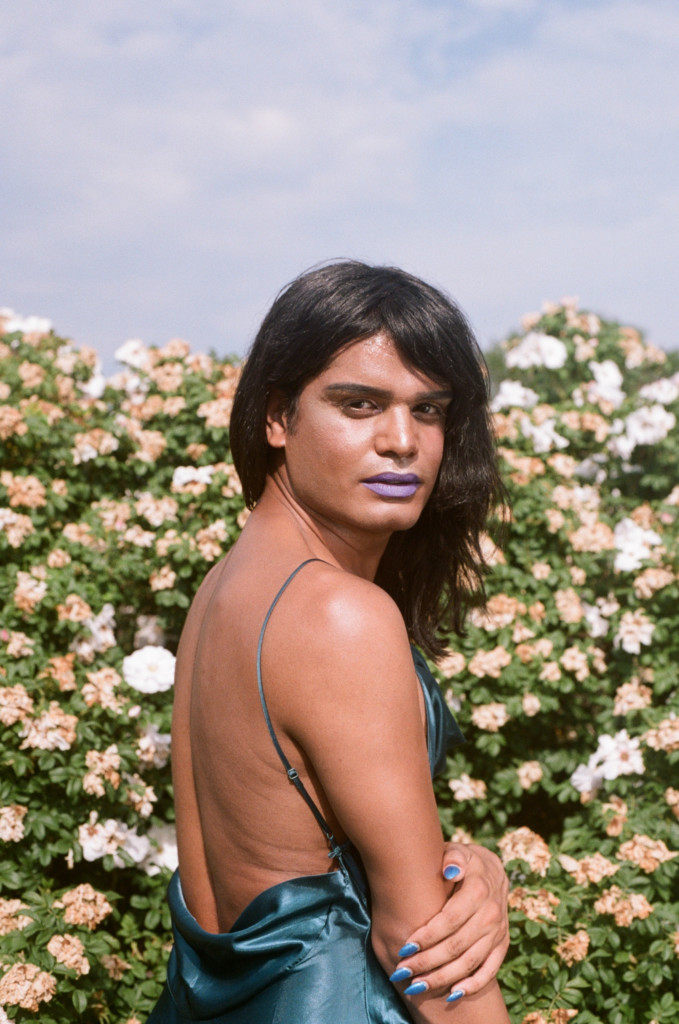 ---
Maya Bastian
Maya Bastian is a Tamil-Canadian filmmaker and mixed-media artist. She has won awards and exhibited her short films throughout North America, Europe and South Asia. She has created experimental video installations for The Goethe Institute and Edinburgh Fringe, and had her artwork featured extensively in Toronto, Canada. Her short hybrid film 'Air Show' received national press for its look at refugee reactions to the National Air Show. She is a recipient of the Al Magee Screenwriting Mentorship, was included in Reelworld Film Festival's Emerging 20 and has been selected for filmmaking grants by Art With Impact, The Regent Park Film Festival as well as the Canada, Ontario and Toronto Art Councils. She is currently in post-production on her short film 'Tigress' which looks at militant rebellions and the ways in which we rebel. Her work frequently explores post-conflict reconciliation and intergenerational trauma. See more at www.mayabastian.com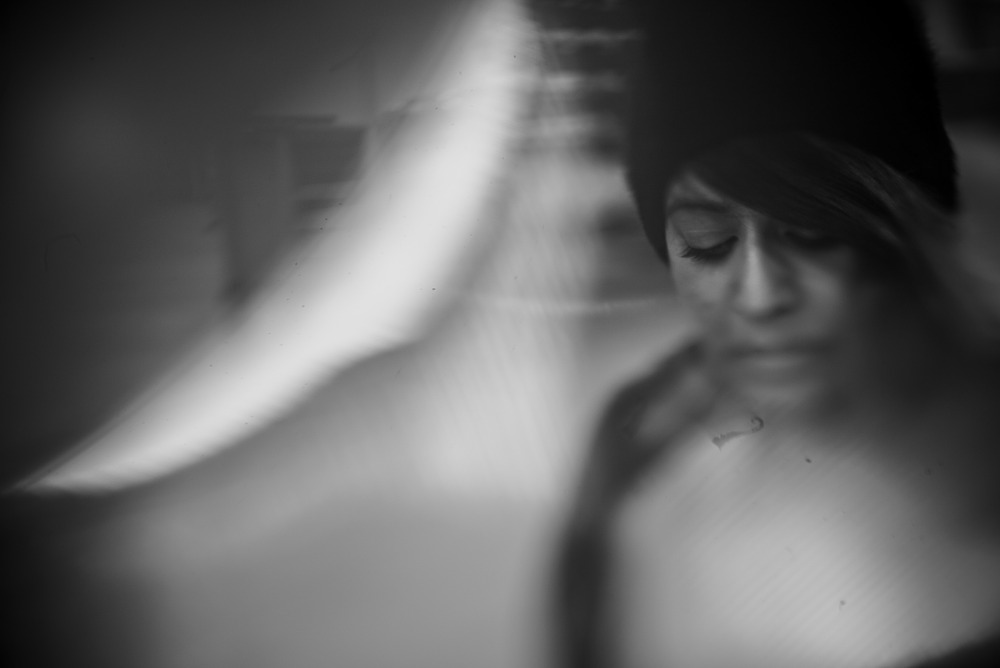 ---
Gaitrie Persaud
Deaf artist, model, ASL coach and infamous dynamic personality, Gaitrie "Natasha" Persaud, was born and raised in Toronto, Ontario. Her family lineage hails from Portuguese, Brazilian, Guyanese, and Indian backgrounds. Before becoming a mom to three beautiful children, Gaitrie lived in New York State where she was able to meet Deaf BIPOC artists and was given an opportunity to collaborate on events as a model, artist, and promoter with Def Familia. Gaitrie was part of the two-person comedy theatrical, "Two Natashas" (2020), performed live both in-person, and over online streaming platforms. Gaitrie is a musical performer for MDL CHLD, LAL and international singers. She is also working on her own Deaf BIPOC television series in American Sign Language (ASL).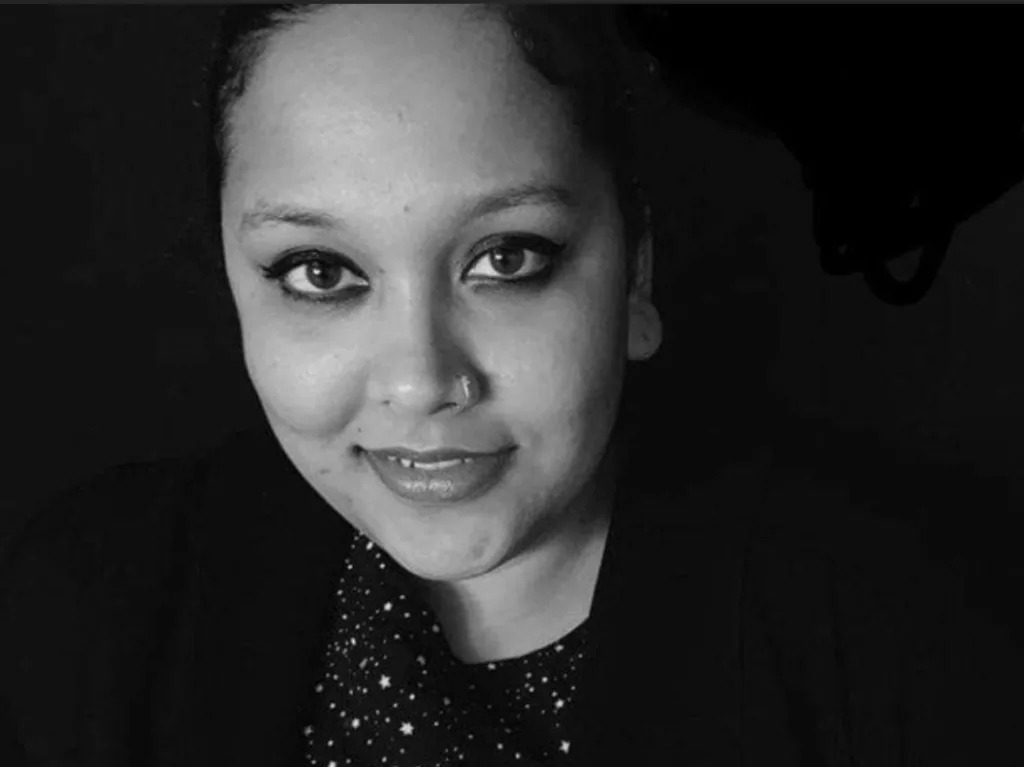 ---