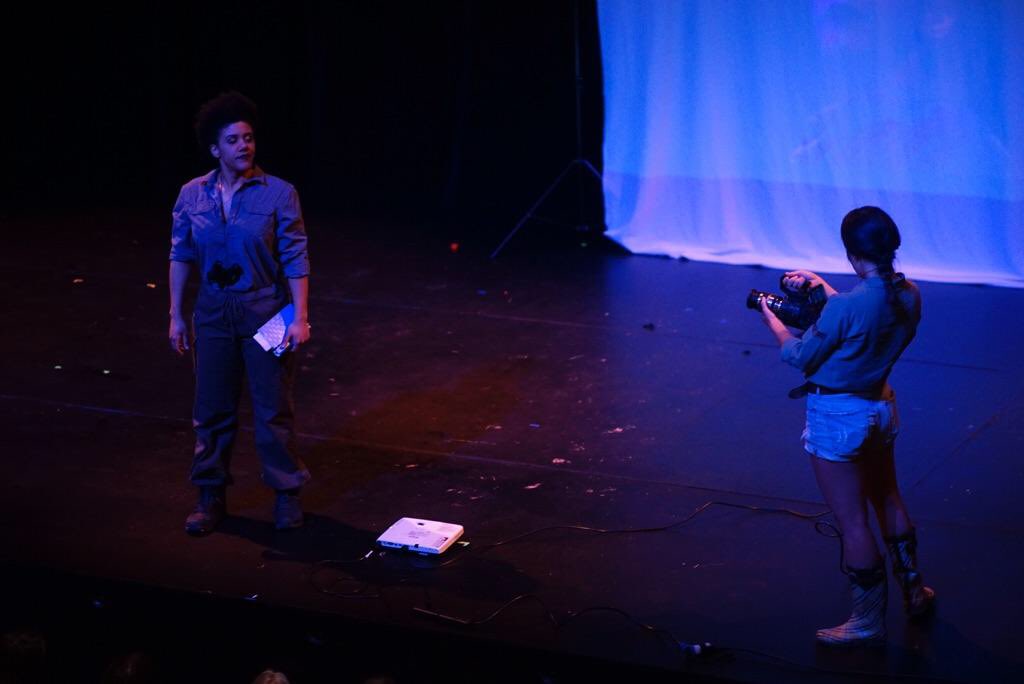 One Yellow Rabbit and Downstage present…
10-Minute Play Festival
January 6, 2018 @ 7:30 pm
Martha Cohen Theatre, Arts Commons, 215 8 Ave SE
Student: $25, General: $35
Buy Tickets!
It's an annual test of theatrical endurance, as some of Calgary's most daring theatre companies are given a paltry 24 hours to produce 10-minutes of performance. Each performance is inspired by a line of dialogue and a prop picked by a mystery host. Swallow-a-Bicycle is joining five other Calgary theatre companies in this sleep deprived flurry of feverish creation. The results, mixing brilliance with brevity, are always hilarious making the 10-Minute Play Festival a rodeo highlight every year.
Other participants in this year's 10-Minute Play Festival:
This will be Swallow-a-Bicycle's ELEVENTH 10-Minute Play Festival! Our team for 2018 includes Louise Casemore, Amanda Cordner, Jessica Haggeman, Kyle Hinton, Mark Hopkins, Kevin Jesuino, Gillian McKercher, Charles Netto, Sepidar Yeganeh Farid and Lindsey Zess.
It will also be the last performance Charles Netto tackles with us as Co-Artistic Director. Come laugh, cry and say goodbye with us!