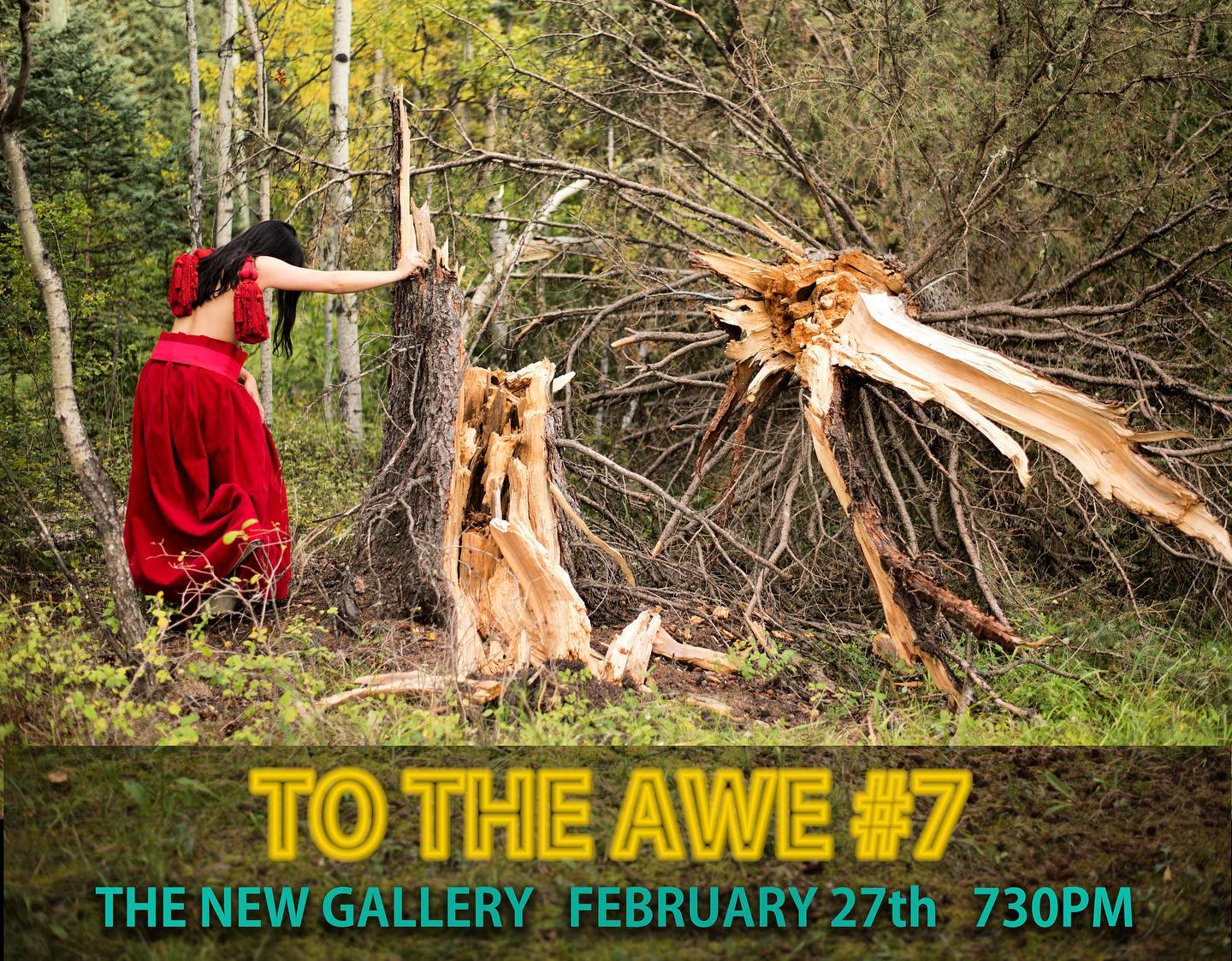 to the AWE #7
Thursday, February 27, 2020 – 7:30 pm
The New Gallery, 208 Centre Street S
Tickets $8, $15 or $20
Buy online or at the door (cash only)
to the AWE is a series of rough and ready performance, dedicated to the live and contemporary, supporting makers and audiences in the discovery of new forms. It's the brainchild of Pam Tzeng and Elaine Weryshko.
to the AWE encourages artists to embrace risk and defy genre – play with the unfathomable, inhabit the experimental and dare to re-imagine their practice of performance. The series is dedicated to rigorous creativity and highlighting those seeking the opportunity to break barriers.
to the AWE invites you to experience the unknown and excitement of live performance with beer.
Swallow-a-Bicycle's Bianca Guimarães de Manuel and Mark Hopkins are incredibly pumped to join Pam Tzeng and Matthew Waddell at to the AWE #7 to revisit their work-in-progress, Se Pa Ra Ti Sm, that started way back in May 2018 with a TJLab residency. They'll share an excerpt as part of an incredible artist lineup:
Nelize Joubert + Julia Rigaux
to the AWE takes place in Moh'kins'tsis, the Niitsitapi (Blackfoot) name for the place we now call Calgary, located in the Treaty 7 region and the traditional territories of the Blackfoot Confederacy (including the Siksika, Piikani and Kainai First Nations), the Tsuut'ina First Nation, and the Stoney Nakoda (including the Chiniki, Bearspaw and Wesley First Nations). The City of Calgary is also home to Métis Nation of Alberta, Region III. We're grateful to the past, present and future stewards of this land.